To this day, the Escape cabin by Canoe Bay remains one of the most popular post on our site and today we're sharing a new park model home that might give it a run for the money. The Chattahooche is made by Rustic River Park Homes, and it seems like a perfect place to call home with its full kitchen, master bedroom, loft, and screened porch. Like other park model homes, this one goes the extra distance when it comes to build quality and luxury finishes. Let's take a look.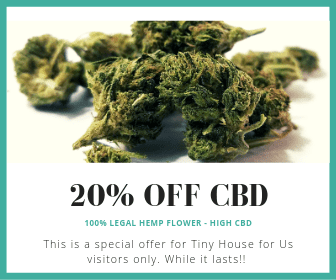 At 37′ long and just under 14′ wide, the Chattachooche takes up a substantial footprint compared to some tiny homes, but with the extra space you could easily accommodate a small family and have guests visit without feeling cramped thanks to a 10′ screened in porch. there's also an extra option that places twin bunk beds in the hallway.
We sure like the looks of this home, and their other models aren't too shabby either.
While there was no price listed, you can inquire at their website: http://www.rusticriverparkhomes.com/ or check in with them on their Facebook page to learn more.