Every builder tries to find his or her own style when building a tiny house, often conjuring up a sense of their values, imagination, and quest for something original. Most pull it off, some better than others. But Zyl Vardos operates on another level, and when he builds a tiny house it always defies expecations, not to mention categorization.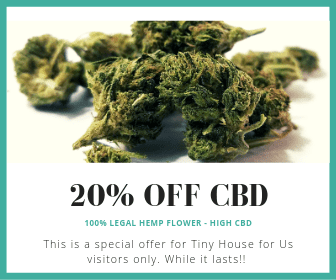 When we last profiled Zyl Vardos, we showed you some of his recent creations, like the Vardo shown below. To this day, his work remains some of the most popular on our site. His inventive designs with their shiny copper roofs, dramatic curves, and spaceship shaped hulls turn heads on screen and in real life.
Today we bring you a preview of his latest build. If the others were head-turners, I dare say this one might snap your neck if you passed it on the road. In terms of sheer creativity and skill, think of any other builders you know who can pull off something like this:
Unfortunately we don't have any interior pics other than what you see above, which shows off a kitchen illuminated with some fancy color-changing mood LED lights. From what little we gleaned from his updates, the windows are arched double pane, with scarphed rafter arches, and cedar interior. If that's any indication of what else we'll find in this one, we can't wait to see!
You can always keep tabs on Zyl's latest work at his Facebook page or website.