DIY in a day with pallet house plans from i-Beam Design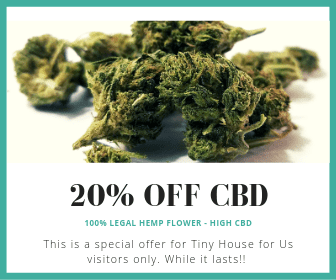 Recycled pallets make a great building material, and with millions of used pallets discarded each year they're both cheap and easy to find. Thanks to comprehensive plans from i-Beam Design, they're also easy to make into a tiny house even if you have absolutely no building experience.
Knowing that i-Beam's founders, Azin Valy and Suzan Wines, developed their pallet house in response to the refugee crisis in Kosovo should give you an idea how simple they've kept things. To be practical in an emergency situation, the house had to be made of readily available materials and buildable by unskilled people without access to specialized tools.
After considering plastic bottles and automobile tires, the duo literally stumbled on pallets when Wines tripped over one while walking home from work. They soon realized that a low-cost, easy-to-assemble house would be of interest far beyond war zones, third world countries, etc. and are now offering the plans to DIY home builders.
At the i-Beam website you can purchase a set of PDF plans complete with a license and step-by-step instructions for just $75.
Once you get the file, it will take just a day to put up the basic structure. After that, you're free to keep working on it as long as you like, adding weatherproofing, electricity, plumbing, carpets, wallpaper, and whatever else you need to make it into the ideal tiny house for you.