Derek Huegel, the 27-year-old founder of Washington State contractor Wolf Industries, recently added tiny houses to his company's repertoire. The first two units, a 250-square-footer and a handicapped accessible 300-square-foot model, were nearly finished and looking good when he showed them off to KOIN 6 News recently. Both have already been sold, and Derek is looking forward to building more as an affordable housing solution priced at around $36,000.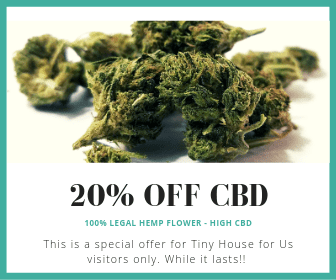 The two recently-sold tiny homes offered by Wolf Industries.
 The THOWs are attractively finished and feature vaulted ceilings, full kitchens with granite countertops, and RV style plumbing and electrical connections.
Nevertheless, it's still a little too soon for Derek to declare his new line of business a success. The snag is state and county regulations that currently make it impossible for buyers to actually live in Derek's tiny homes. To begin with, Clark County code states that mobile homes must be at least 846 square feet and situated in a designated RV park. Derek says country officials have been "very receptive" to the idea of making an exception for THOWs, but can't act without approval from the Washington State Dept. of Labor & Industries. That's expected to take at least several months, so stay tuned for further developments…