Staying on top of laundry is a challenge we all deal with, and living in a small space makes it even harder to clean and sort clothes. Installing a washing machine in a small space requires a little creativity, but rest assured that even the tiniest of homes can find something to work for their situation. Hauling heaping hampers (say that three times fast!) laundromat isn't exactly convenient and may not even be an option where you live.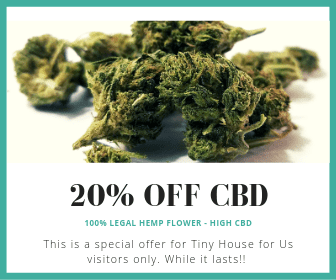 Be realistic as you take into consideration how much laundry you have, and keep in mind things like ventilation, electricity supply and portability as you make a decision.
One of the most versatile machines out there, the compact washer/dryer combo units save space by combining both functions into one machine. This model is not only one of the cheapest at just under $900, it's also one of the highest rated by consumers. What's really amazing is the ventless dry cycle, which means you don't need to make holes to route ventilation to the outside for it to work.
Need something even smaller than the Midea? This little unit can be tucked away discreetly, and has three wash cycles to choose from. You could probably fit a pair of jeans, along with a few pairs of underwear, socks and a couple shirts in one cycle. It doesn't dry clothes, but then again, you can always hang them outside.
This nifty little unit would be a great choice if you don't have a lot of laundry, or want an alternative to using your larger machine. It only fits a few small items, so don't expect it to be a great choice for a family. It works sort of like a blender, agitating your clothes for up to 3-15 minutes depending on the cycle you choose.
Unlike the Wonderwasher above, the "Wonder Wash" is totally different product. This non-electric option uses a hand crank to wash a 5-lb load in just a few minutes. An ideal solution for small spaces or if you need something to take on the road or camping. It also works well for dedicate hand-wash type items.
It might look more like a plunger for the toilet than a washing machine, but this little device is actually pretty cool. You will need to do a bit more manual work, wringing out the clothing and hanging it to dry, but it does a great job removing dirt from clothing, and that's what matters most.