You know how spirits supposedly inhabit ordinary objects, a creepy doll perhaps, or an old house? I'm pretty sure this ordinary looking van has something similar going on but there's certainly nothing creepy or scary about it. It's actually quite the opposite in fact, more like a peaceful rolling sanctuary filled with good vibes, discretely disguised as a work van.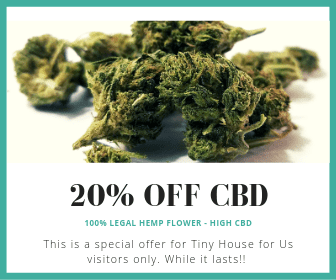 From the outside, it looks pretty normal, aside from the billowing smoke pouring out the stovepipe.
Meet Dipa Vasudeva Das, the man behind this incredible DIY motorhome. You'd be tired too after completing a project like this. He calls it the "earthship" and built this magnificent creation with the intent of using it as a traveling home. Inside you'll find all the creature comforts, including a stove, a small wash basin, hidden compartments galore and even a pop-up table where he can enjoy tea with a few friends and his canine companion.
Here's what he started with, a stripped down van, a blank slate that would soon look very different…
He started by framing the floor, adding the various compartments and drawers for storage.
Then he framed the interior walls and added the wood paneling.
The finished product is nothing short of extraordinary!
A detachable hammock seems like a perfect idea for the small space.
Pillows and linens arranged to provide a full-length bed when needed, or rolled up to provide a relaxing couch when he isn't sleeping.
Traditional prayer flags, hindu bells, a curtain, and other yogic decorations bring personality to the inside. And the skylight is just perfect.
There's enough room to enjoy a cup of tea with five or six friends.
There's even a cozy wood burning stove used for heating water, and providing extra warmth when needed.
A beautiful handmade entrance offers a hint of what's behind the subdued white exterior of the van.
The rear opens to reveal a giant image of the earth along with some folding compartments for extra storage.
He even added an extra workspace to the passenger dashboard.
A neatly arranged slim shelf holds various tea canisters.
For Dipa Vasudeva Das, every piece of this handmade vessel displays a mindful purpose. He brings a spiritual philosophy to his work, keeping in mind the love and attention that goes into his work makes the final result ever more special. Clearly he was able to infuse every inch of this tiny rolling home with his personality, and he brings that sort of attention to detail to every project he creates.
To learn more about his creation visit http://www.divinefactory.net/cs/earthship