The amount of creative projects shared on the internet never ends, and we're grateful for that because it means we get to see some very impressive DIY projects. This home-brewed motorhome is a perfect example. This project, dubbed the "Taj MaSmall", comes courtesy Kim, an inventive and obviously skilled woman who took ownership of a U-Haul GMC 3500 10′ box truck and built it from the ground up into a fairly luxurious home on wheels. From the outside it looks fairly inconspicuous, with little indication of anything out of the ordinary aside from the windows she added, but on the inside it's quite a world of difference from the once barren moving truck.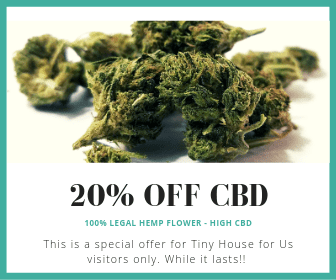 Introducing the Taj MaSmall 2.0…
Kim used an abundance of reclaimed material like copper flashing inside the motorhome.
The inside was customized with all sorts of features to make her rolling home comfortable, including a couch, kitchen, sleeping loft, french doors in the rear, an instant hot water heater, and a most unique shower.
A cozy sleeping loft sits above the driver's seat, while a multi-use beach-glass wall folds down to serve as extra counter space. When it's folded up it serves as a wall to the shower area.
Shown here with the wall raised, the corrugated aluminum shower also includes a portable composting toilet.
When she's not cruising around on a new adventure, Kim can relax in this cozy living space accented by reclaimed french doors and thrift store cushions.
Photos courtesy of My Taj MaSmall
To see more of the Taj MaSmall, check out Kim's blog at https://tajmasmall.wordpress.com