This adorable little cottage was originally built in 1898, and is located in downtown Glenwood Springs, Colorado. At just 550 square feet, it's on the small side for sure, but with the added attic that was converted into a sleeping loft it jumps to 750 square feet in size. This is a great example of a historic home that has been preserved and updated, maintaining its original shape and charm while remaining a cozy place to live.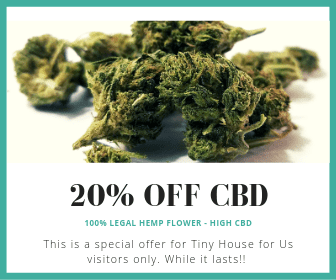 A small porch on the front offers a little space to site in the neatly landscaped plot, and the interior is simply beautiful, with a sense of style that combines French chic, country living, and clean Scandinavian elements into one perfect arrangement.
This charming little place brings plenty of history with it, and goes to show that tiny living has always been an attractive option.