We love Swedish style. The simplicity, the organization, and the minimalist design elements that encompass their approach to living resonate with the values we hold close in the tiny house movement. Their approach to architecture brings together form and function in a perfect balance without extravagance as you'll see on display in this adorable home for sale in Stockholm. Keep in mind that in Sweden, the average salary is about twice as much as that of your everyday American, so the price of $295k for this house might seem a little more reasonable when you take that into consideration. Now let's take a closer look.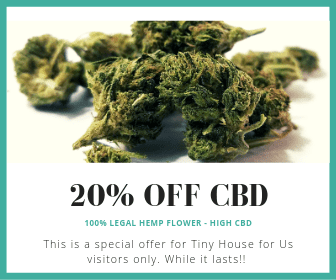 The home comes in around 300 square feet, certainly a tiny house by all standards. Just look at the cute little courtyard outside the front door! So charming.  
A simple and elegant kitchen provides just enough space to whip up a nice meal.
Subtle rustic elements like the stairs and wooden window frames add some visual interest to the mostly white interior.
The bedroom upstairs includes two skylights to let the light spill in.
In case you're looking for the floor plans, you can see both the first and second story layouts below.
If you're interested in purchasing this home, feel free to check out the realtor's listing here.
h/t Apartment Therapy | Image credits: Erik Olsson