NextDoor Housing is a young company in every sense – its founders are both in their early 20s – but its focus is on an older demographic: senior citizens who want to live very close to family, but not in the same house. Jesse Lammi and Jon Louiselle started the business after Jesse's family's unsuccessful search for alternatives to a nursing home for Jesse's aging grandfather.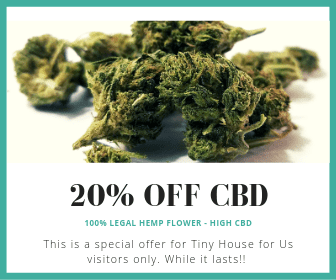 They've come up with two significant creations.
The first is their product, the Drop Home, which is a 240-square-foot tiny house designed with the elderly in mind. The homes can be placed on any 8×30-foot piece of level ground near the resident's family's house; their powered from the main house and have RV-style plumbing. More uniquely, the interior layout was developed in consultation with certified aging-in-place specialists to be safe and universally accessible, including for wheelchair users. There's also a provision for remote patient monitoring equipment.
NextDoor Housing's second innovative idea lies in how they're making the Drop Homes available. While they can be bought (for the surprisingly reasonable price of $50,000), Jesse and Jon realized that many people would need one only temporarily and are also offering flexible short-term leases at $1,500 a month. That's a great option for housing elderly relatives who are recovering from an accident or illness and need extra care for a while; it's also appropriate for those who expect to move into an assisted living facility within the next couple of years.
 h/t Tiny House Talk