This exotic three-story, 750-square-foot guesthouse in Bali is the larger of two villas on the half-acre Jendela di Bali resort. Its open-air design is well-suited to the tropical climate and is in fact a larger (and ever-so-slightly more luxurious) version of a traditional Balinese barn known as a Lumbung. From the spacious downstairs sitting area to the king-sized bed under the vaulted alang-alang ceiling to the loft meditation room, nothing is enclosed but the toilet – even the bathtub's outside on a deck. Not to worry: When you stay at Jendela di Bali you get the whole place to yourself, so there'll be no other guests intruding on your privacy. Rates vary between $200 and $300 per night depending on the season.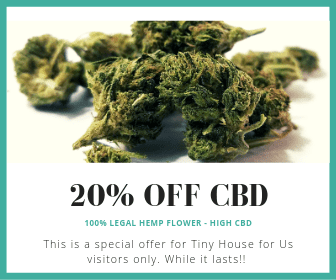 The first floor could almost pass for an antebellum mansion in Georgia, but it's much more open.
They used white chalk paint on the floors and furniture to give it a shabby-chic feel.
The view from the meditation loft. The ceiling is cogon grass (alang-alang in Indonesian).
A ceramic owl peers from the porch.
The toilet and vanity in the enclosed part of the bathroom.
Bathing takes place in the middle of a lush tropical garden.
You reach the second floor via a ladder and a firehouse-style round portal.
A high ceiling and a fan mean the bedroom never feels stuffy despite the hot climate.
Jendela di Bali's garden paths await when it's time to venture outside.