This gorgeous pre-fabricated cabin comes to us courtesy of a company called FabCab. The model you see here is the TimberCab 550, and comes in at, you guessed it, 550 square-feet. I love the look of this cabin, with the spacious floorplan, sloped ceilings, and large windows that allow light to spill in. Not to mention the large porch, featuring a seating area under an extended roof and more space along the front, making for an ideal place to lounge and soak in the view.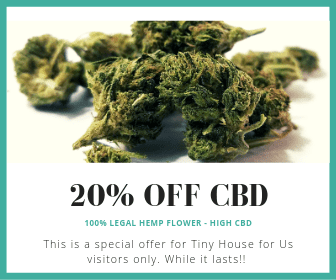 It's built using SIP panels, Douglas Fir timber, and a design that blends modern lines with a rustic look. Everything is pre-assembled at the FabCab factory, and although the price weighs in on the steep side at $165,000 you do get quite a lot for the money. That price includes just about everything you see here, from the sinks, cabinets and counters, to the refrigerator, range, and washer/dryer. They provide optional design variations that extend the square footage up to 848-1,337 depending on your needs, but today we're concentrating on the smallest offering.
What do you think of this little house? Pretty nice design, but the price comes in a bit on the high side at $300 per square foot, and I'd like to see more builders focus on bringing that to a more realistic $150-200 or so. It's understandable when they're using high quality materials and building with sustainable/green living in mind, but for many tiny house enthusiasts the price will be too high. Still, it serves as great inspiration!
For more information visit the FabCab website.