What happens when a Swedish architect becomes inspired to build something a little bit different? First they shed any notions of urban linearity, choosing instead to design something that mother nature herself might conceive. The end result looks something like this, with seductive curves and an organic appearance that seems like it sprouted from the ground. Torsten Ottesjö calls this 270-square-foot home the "HUS-1" and it appears part alien creature, part tiny house, and altogether unique. The double curved facade is shaped almost like a inverted sailboat hull, and despite the unusual lines he manages to incorporate a kitchen, seating area, bed, dining table, and other basic necessities into the floor plan. Though it seems quite at home in its natural setting shown here, the house itself is free-standing and can be transported anywhere.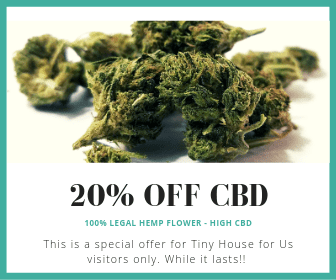 Torsten built the house with sustainability in mind, and he shares the space year round with his wife. The design brings with it a deeper philosophical lesson, one of introspection and understanding our place in the world as we attempt to identify with our surroundings.
"I wanted the house to be difficult to overlook, no matter what the angle or the shape. Whether we look at it from either the outside or the inside, a lot is still left open. I believe we grow wiser if we are not given all the answers directly. Instead we get used to the fact that we cannot know everything. We learn to make decisions in relation to our surroundings and the square block-shaped architecture that surrounds us encourages a simplistic logic. It is not a suitable environment for humans."
To learn more about this incredible design and its associated vision, visit his website.