This incredible home is located on a 35-acre solar ranch in Del Norte, Colorado and was built using a unique combination of cordwood, recycled bottles, and lots of love according to its owners. From the outside it looks like something you'd find in a Tolkien book, with a sort of fairy-tale appearance that's as much a work of art as it is a home. It's just 192-square-feet, and the unique hand-built walls bring a kaleidoscope of color when the sun shines through.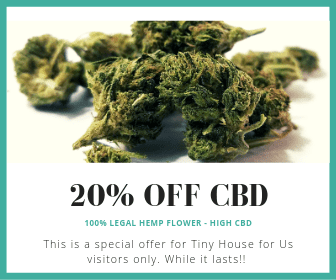 It sleeps two people comfortably, and inside you'll find antique furnishings and the basics. A two burner stove, small refrigerator, and a TV with some DVDs. The location provides easy access to a range of outdoor activities, from skiing at Wolf Creek to biking through the valleys and visiting the Rio Grande River.
Most of the items were salvaged, including the sliding glass door and windows. The wooden beams were milled locally, and the bottles inside the walls were recycled from the local cafe.
Only two other homesteads are located in the area, and the location is about as peaceful as you could imagine. There's no light pollution at night so when the sun goes down, the sky reveals an unobstructed view of the milky way and stars above.
Judging by the reviews from folks who stayed there, it sounds like an amazing opportunity. You can rent it through Airbnb if interested. Also, check out their website at http://mermaidcottage.org/