Growing up I spent my childhood traveling to Maine every other weekend, where we had a tiny cabin on a lake, just a few miles inland from the coast. The original cabin we bought was a rickshaw of a place, probably less than 500 square feet, with mushrooms growing out of the ceiling and more small animals than humans occupying the space. But it served its purpose, as a weekend getaway where we could surround ourselves with nature, go cross country skiing through endless wooded trails, and take the canoe out for a fishing voyage on the pond.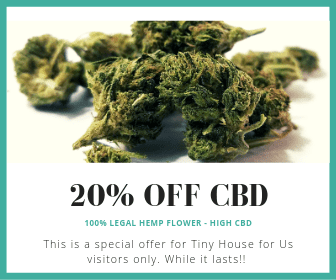 See that picture below? That was our actual property on Pitcher Pond, in Lincolnville ME. There's the canoe I spent many days on the pond in with my father, who taught me how to fish, and next to the shore are the wild lupines my mother planted growing their prolific purple flowers. Just off to the left in the grass is the fire pit where I roasted many a marshmallow.
Since then I've always had a fondness for quaint cabins, and lately find myself drawn to some of the designs that blend modern and rustic elements together. Lately there seems to be a growing number of architects and designers bringing modern sustainable building approaches to their projects. Below I gathered a few of my favorite designs to share with you. From Swiss style chalets, to log cabins, and A-frames, cabins offer a simple approach to living and bring with them a certain sense of character that we don't see in a typical cul-de-sac neighborhood.
Salt Spring Cabin
This 191-square-foot cabin in Vancouver is just perfect. The large glass windows bring a sense of modernity to the quaint structure. Designed by Olson Sundberg Kundig Allen Architects (say that five times fast!) it incorporates a mix of caramel colored woods, much of which was salvaged.
The exterior features unfinished steel cladding that slides over the walls and windows, like one big shutter, protecting the cabin from unwanted intruders and nasty weather. The owner lives in Seattle, just a short drive across the border, and spends every other weekend here. I can just imagine sitting outside with the dog and wife, enjoying an ice-cold Molson and breathing that crisp forest air.
Lost Valley Cabin
This 700 square-foot cabin located in Summit Springs, ID sits in the middle of an expansive valley floor just east of the Sawtooth mountain range. It was built by architect Clark Stevens for Beartooth Capital, a client whose business is built on buying and restoring antique properties, abandoned ranges, and other remote pieces of land with preservation in mind.
Photographer Turner and Fitch captured some unbelievable shots of the cabin. One of our favorites, this view of the snow capped mountain peaks as seen from the sleeping bunk.
The cabin is entirely off grid. Not one telephone pole in sight, as the property was actually far removed from any public road.
How would you like to wake up in the morning to a view like that, with a sunrise over those mountains in the distance?
 Woody35 – a Prefab Cabin
In Northern Europe, like many places around the world there's a desire to build expansive vacation homes. So when a client approached Oslo architect Marianne Borge with plans to build a smaller size cabin and just a few simple requirements – an open fireplace, separate bedroom, bath with shower and a kitchen, it seemed like a fairly easy assignment. Then she put a footnote in the plan, restricting the design to 35 square meters – thus the name "Woody35"
The weathered exterior gives way to a clean and spacious interior. I love the minimal style fireplace that's embedded into the concrete. It makes for a nice juxtaposition between the warm wood cabinets and flooring. An industrial looking ladder leads to the loft area, where there's extra room to sleep – or if you're a kid, goof around.
Since completing this build, Borge was inundated with requests for the design by others hoping to build their own version. She sells the drawings and plans for this cabin to those interested, and includes the design as part of her "capsule collection" of houses with small footprints and a focus on sustainable building methods.
The Escape
This remains one of the most popular articles on our site, and it's pretty easy to see why. This beautiful design was inspired by Frank Lloyd Wright, and combines rustic simplicity with modern elegance in a way that's tough to beat.
Technically speaking, this is a modular home that can be delivered anywhere, and staged to either rest on wheels or on a temporary foundation.
This three season porch is one of our favorite parts of the design. Such a beautiful spot to relax during the day, read a book, or just contemplate life.
Buyers can customize the interior to their liking, choosing from appliances, wood flooring, cabinets, and much more. Here you can see a good shot of the living area, the kitchen behind it, and the glass-enclosed porch beyond.
The Wedge
When you hear the term "trailer park" you probably don't think of high end cabins like this, but in fact the "Wedge" is mounted on a chassis with wheels and can be easily transported wherever you need. This is just one of several designs made by Wheelhaus, a modular tiny house builder with an emphasis on style and comfort, along with sustainable design. This is the sort of place I could picture having in Jackson Hole as my ski cabin – maybe even a few of these scattered around the country! One can dream…
At just 400 square-feet it's certainly tiny, but doesn't feel that way. The bedroom is large enough to fit a king sized mattress, the kitchen has a dishwasher, range, refrigerator, and other necessecities neatly tucked into the space. I love the design, with the sloped roof that rises to a height of 17′ over the living area. The weathered exterior uses reclaimed wood from a Wyoming "snow fence" as they describe it.
Another aspect about the Wedge that I love is the bathroom, which doesn't compromise in size or luxurious amenities, using Kohler for the toilet and fixtures, quartzite flooring, polished concrete countertops, and a heavy-duty glass encased shower.
At $70k, it's not cheap, though when you factor in the cost of just about any other cabin + land anywhere in the country, it's by no means expensive.
Looking to the future, I hope to have my own plot of land with a small cabin where I can retreat with my own family. A place where we can leave work and school behind to soak in the unpolluted night sky, listen to loon calls instead of honking horns, and relax together. Of course there are plenty of other amazing designs out there to choose from, and in the past we shared other favorites like the classy prefab cabin, this one on wheels, a tiny one room space in Vashon, WA and pro-snowboarder Mike Basich's offgrid cabin on Donner Summit in Tahoe.
What about you, do you have any favorite cabins you're obsessed with? Please share your thoughts in the comments below.