If nothing else, the rise of popularity surrounding tiny homes has given us some extraordinary examples of small scale living done right. Case in point, this incredible build that was just featured in the newest season of Tiny House Nation on FYI Network. They managed to build a 400-square-foot tiny house on wheels that has it all – ample space, rustic handcrafted design, and tons of style. Of course, the budget was anything but tiny, coming in around $100k, but given everything this home has who are we to argue about price? I know I'd take it in a heartbeat!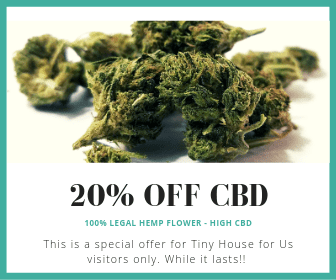 The size may be tiny but the style is huge.
The living room looks like it was imported straight from Montana, with a dramatic stone fireplace/mantle, built-in wood cabinets, and a stunning entryway with plenty of glass.
The master bedroom located on the first floor offers plenty of space, and has a bed that looks insanely comfortable.
Two additional beds in the loft provide extra room for the kids to sleep.
The reclaimed wood paneling adds a throughly rustic feel to the inside, and the kitchen has plenty of space for entertaining.
It also includes a luxurious shower with modern fixtures and plenty of room.
To learn more about this build, check out the FYI Facebook page, or visit their website to check out the full episode.