Japanese corporation Muji is best known as a retailer of trendily plain stationery, clothes and household products, but it's also been building actual houses for a while, prefab places that it sells through its Muji House division. Now, as Muji Hut, it's branching out into the tiny house business and exhibited three models at the recent Tokyo Midtown Design Touch 2015 event. For those of you who couldn't attend, let's take a look: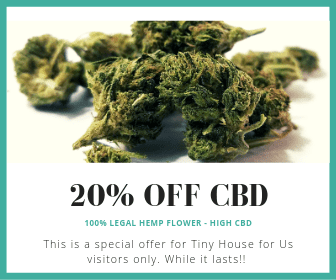 Ki no Koya (Wooden Hut)
Naoto Fukusawa's wooden hut is actually half glass, and it's mostly one long room that holds a sleeping cot, woodstove, dining table and a very small kitchenette area. Go through the barely visible interior door on the end and you get a nice surprise: a bathroom complete with a stylish square tub perfect for relaxing soaks while you're enjoying the view outside the two glass walls. (Which, unlike the rest of the glass in the Ki no Koya, are hung with shades that can be lowered to prevent any unauthorized views of you.)
Koruku no Koya (Cork Hut)
English designer Jasper Morrison combined cork siding and a Japanese-style wraparound deck to achieve an exterior that's a comfortable blend of the modern and the traditional. The interior is minimalist in appearance, but functionally complete. One end holds a kitchen/dining alcove and an enclosed bathroom, while the rest of the space is given over to an open area. This serves as the living room during the day and the bedroom at night, once you roll out a futon or two at a cozy distance from the woodstove in the corner.
Arumi no Koya (Aluminum Hut)
With its shoji front, the aluminum hut is the most recognizably Japanese of the three (although its designer, Konstantin Grcic, hails from Germany). It's also the smallest and most basic: 106 square feet and nothing inside but a ladder leading up to a little loft. The deck and sunroof are also of aluminum and can be folded up to surround the building in metal, so it's ideal as a weekend cabin that can be securely locked up and left for extended periods.
h/t Japan Today