We see some curious designs from time to time, most of which seem too weird to actually live in, but I think you could make this funky home work as a full-time living space. With its retro geometric design and leg-like stilts, the Ufogel brings a sort of steampunk/scandinavian/star wars theme together and looks like it could have literally crawled out of the 1970s. (Or maybe it flew: the name is a blend of UFO and vogel, the German word for bird.) Actually, this 484-square-foot vacation cabin in Austria's Tyrolean Alps is of considerably more recent vintage. It's covered in larch shingles on the outside, larch planks on the inside, and provides up to five people with some truly impressive mountain views starting at just €120 per night.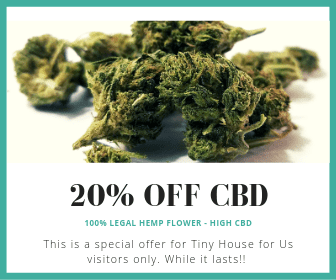 Inside you'll find all the modern amenities you'd expect in a regular house, with a kitchen, dining area, full bathroom, an awesome nook to bask in sunlight, and a master bedroom. There's even a separate little sleeping area in case your significant other snores too loud.
Larch wood is a traditional choice for saunas, so why not for a bathroom?
Despite the sharp angles that define the exterior, the interior has a lot of unexpectedly smooth curves.
A little nook to relax in with a wide open view of the sky.
A better view of the tail. Notice the Alps in the distance
An especially retro-futuristic angle.
Approaching from behind you're sure something interesting is going on, but you've no idea what.
The unique wood stove has a convenient storage space beneath it. Next to it you'll find the stainless steel covered kitchen area, with a two-burner stove.
Assembly instructions, in case you want to build your own.
Want to learn more about this unique abode and perhaps rent it if you happen to be traveling to Austria? Check out http://www.ufogel.at/
h/t Trendir