The combination of internet and user-driven websites like Airbnb and Homeaway has brought an increasing number of interesting dwellings for rent to the market. Case in point, this conversion of a 1976 model bus done by Stina and Jon, a Danish couple who parked it in a vegetarian commune on the outskirts of Stockholm where they themselves live. They undertook the project mostly for fun, but now offer it for rent on Airbnb at quite reasonable rate of just $61/night. The rooftop patio, complete with a grill, picnic table, and even a covered couch, is one of the nicest features. The only downside? There's no bathroom or kitchen, but you can use the community ones in a nearby house. Just don't plan on cooking meat there!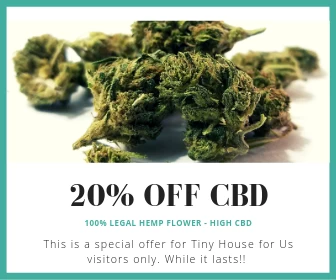 These were the bus's original seats. Maybe not the original upholstery!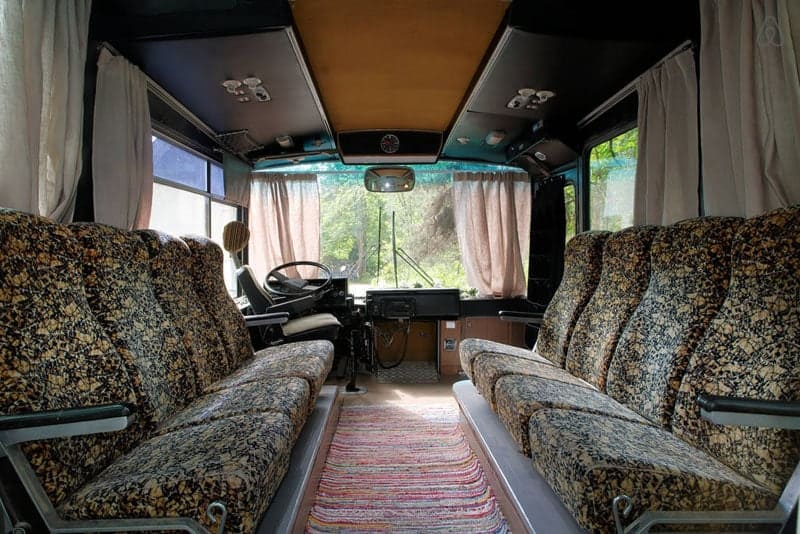 The front of the bus is now a comfortable place to read and socialize.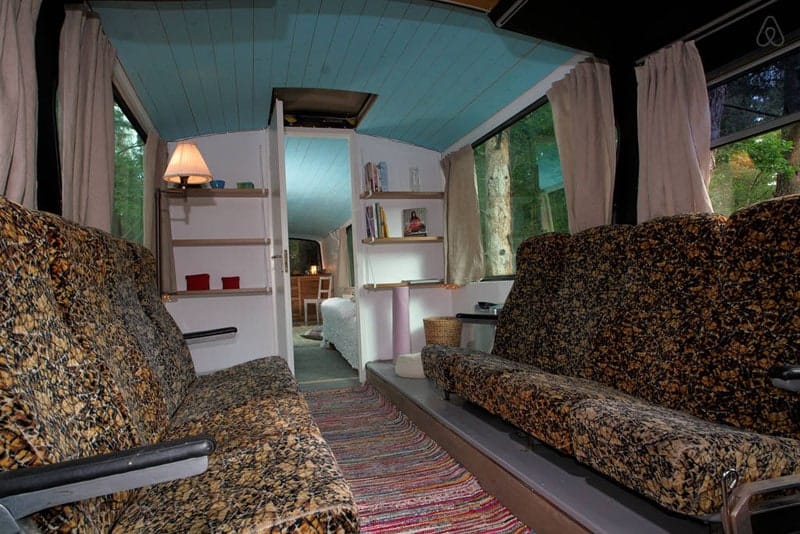 What a productive lemon tree!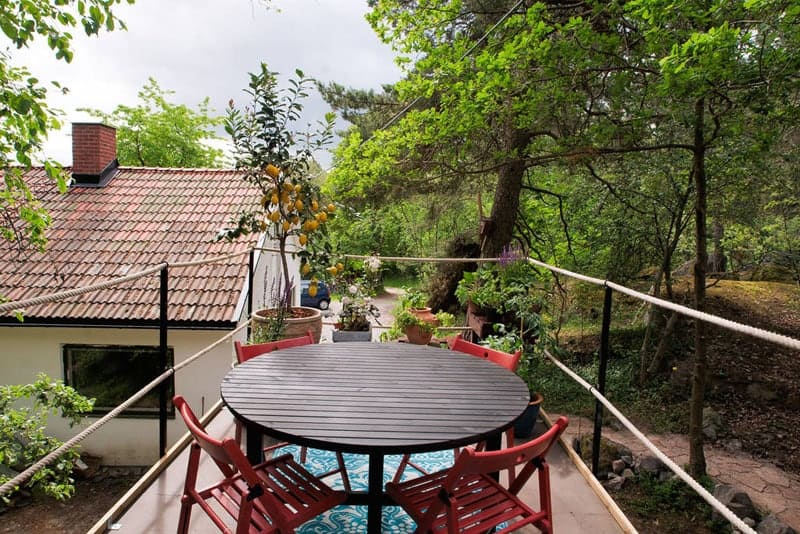 The rooftop couch is protected from the elements by a polycarbonate covering.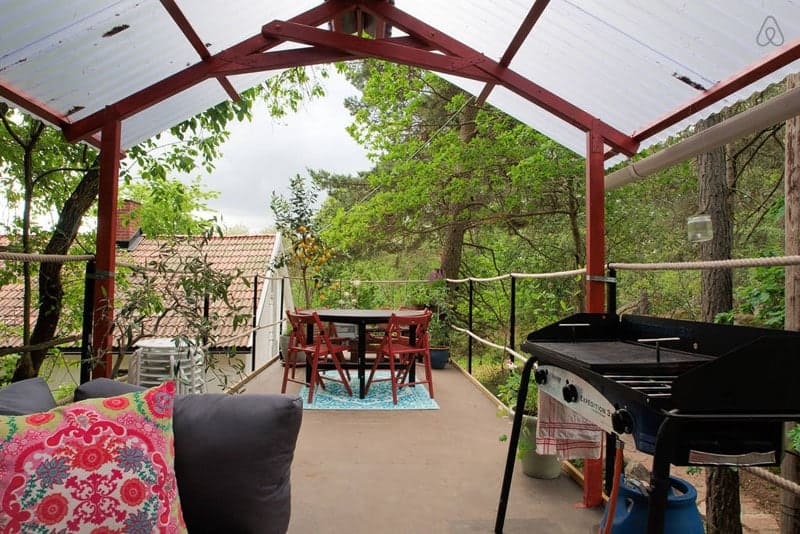 There's also a deck on the lower level, but you miss out on sitting among the treetops.
The carpeted floor of the bedroom can accommodate extra guests.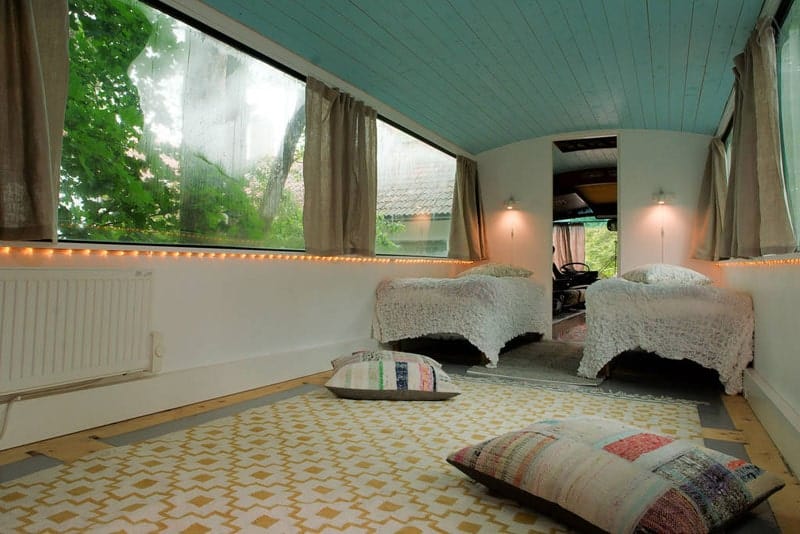 The rear of the bus juts into the woods for an immersive experience.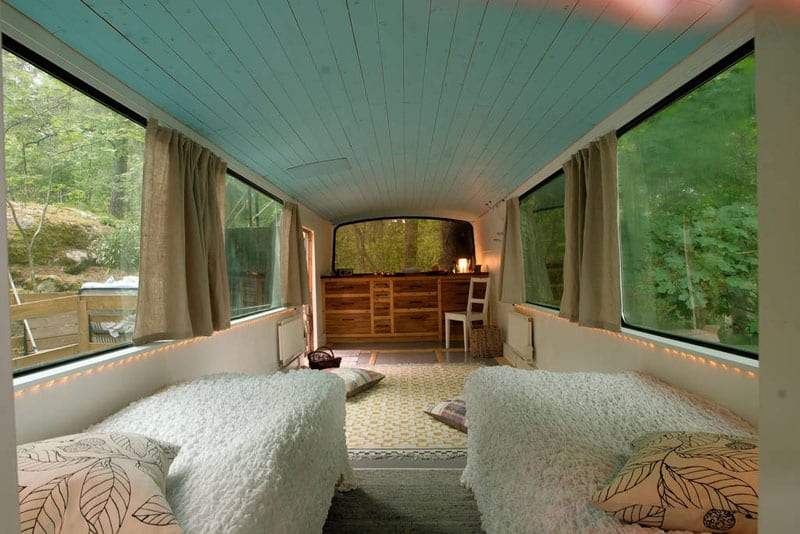 Extra beds are available for just $12 per night.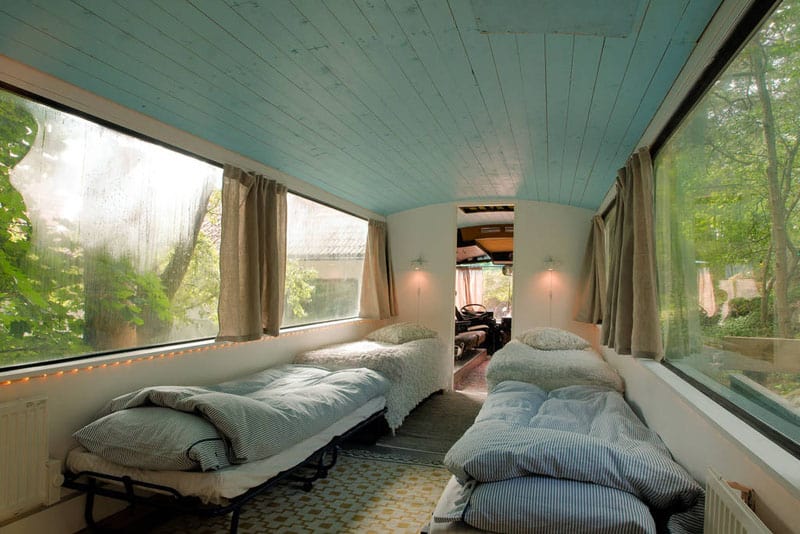 A beautiful wood cabinet built into the back.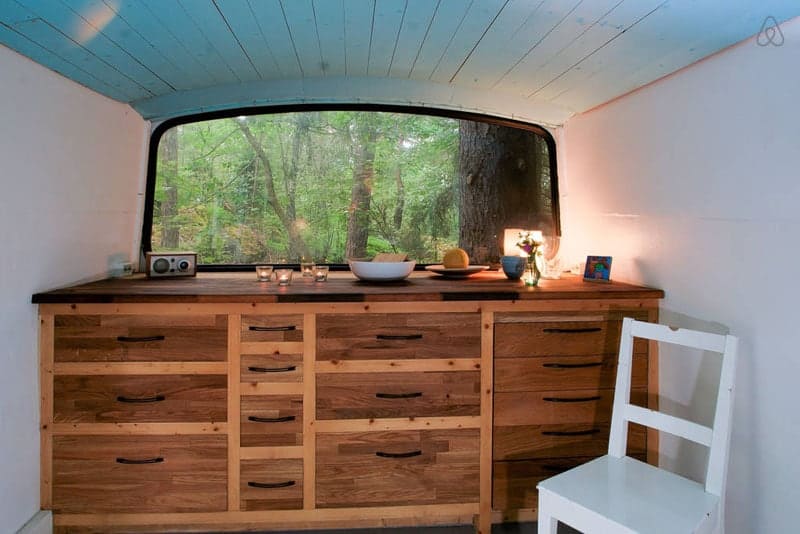 The green of nature is all you see out your bedroom window.