After a brief stint as the drummer and keyboardist for the 1960s psychedelic rock group Love, Alban "Snoopy" Pfisterer became "an inveterate world-wanderer." And look where his wanderings finally led him: this beautifully naturalistic cabin in the woods of Washington State. He's kept it rough-edged and rounded without many right angles, stocked it with souvenirs from his sojourns, and used it to raise a daughter, write new music, and play music and chess with friends.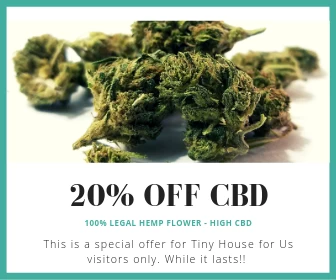 The cabin is clothed in an irregular pattern of weathered cedar shingles.
There's a small front porch and a larger deck out back where "Snoopy" often challenges friends to chess matches.
The open-plan interior is dominated by a large wood stove.
This is the kitchen, but with live edge counter tops, tree branch trim, and wood concealing the fridge, it's kind of hard to tell!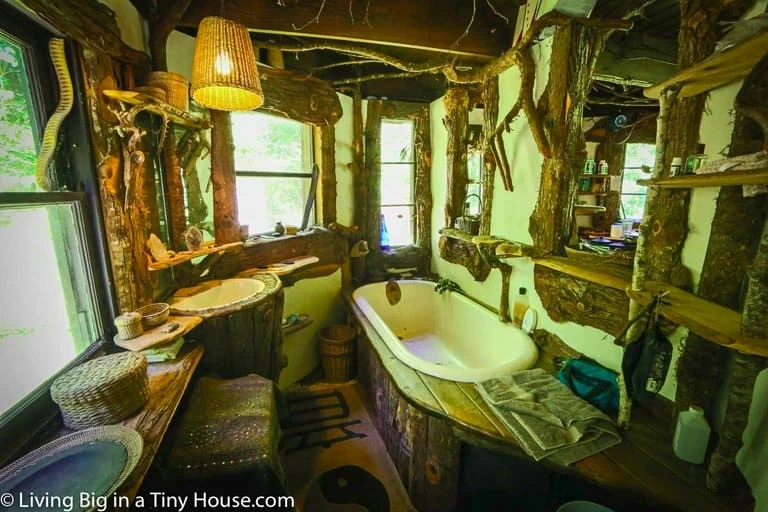 Just next to the kitchen is the bath-room; the toilet's in an outhouse.
The thicket at the edge of the loft was added for safety during the Albans' daughter's toddler years.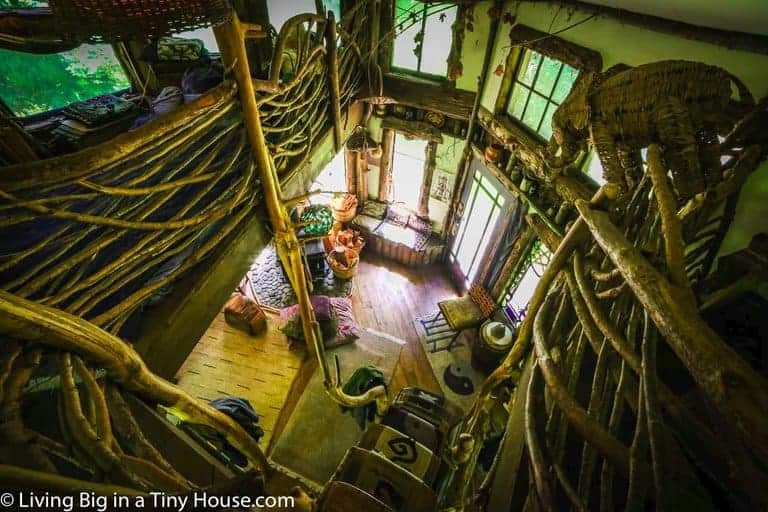 The loft includes a bed and a small sitting area filled with objets d'art.