If this truck passed you on the highway, chances are you wouldn't take a second look at it. If you did, you might imagine it filled with some agricultural product or maybe some produce. One thing that's for sure is you would never guess the extent of customization it contains just by glancing at it. This masterpiece is owned by a professional animator from Israel named Joseph Tayyar, and he spent a couple years and a decent chunk of change into designing this mobile home. In fact, his amazing example of off-grid design on wheels might be one of the most dramatic Jekyll/Hyde designs we've seen with its combination of sustainable technology, beautiful interior design, and self-sufficiency.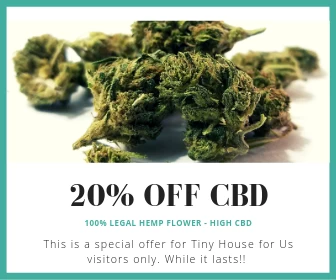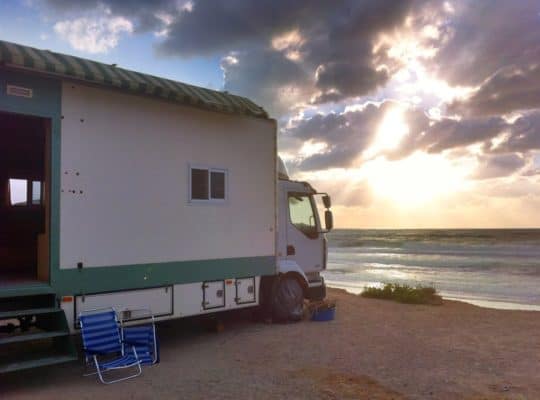 A glimpse of something on the roof and a couple windows are the only exterior cues that something might be different. Once you step inside and you'd be hard pressed to believe what you see.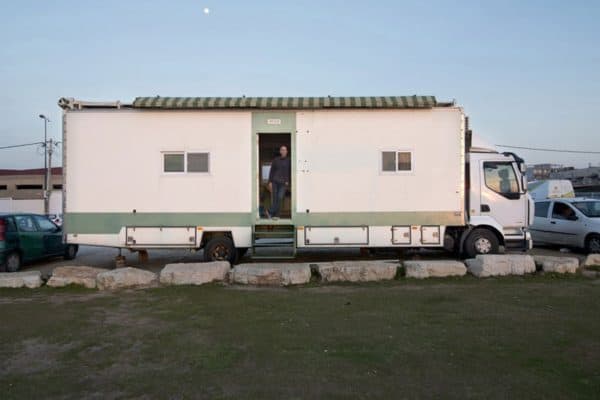 Seven inch thick walls keep the home well insulated and the interior has all the refined finishes you'd expect to find in any contemporary house.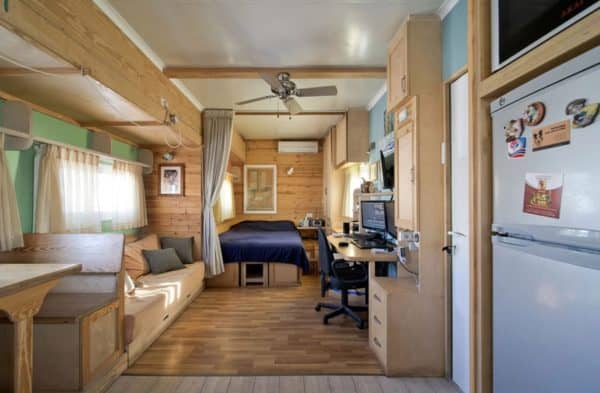 A large array of photovoltaic panels supplies plenty of power to the mobile home. There's also a large water reservoir underneath the truck.