Atlanta architect Peter Bahouth's most famous creation so far is undoubtedly the one he built in his own backyard. Depending on how you look at it, the Ewok-style installation is either three linked treehouses with separate functions or one treehouse whose three rooms happen to be in different trees. The sections are named Mind, Body, and Spirit, and one's a living room, one's a bedroom, and the last and highest is a sort of meditation/viewing platform. It's not the only place with a good view, though: the bed slides out of the Body component so that Bahouth and his wife, Katie, can literally sleep among the treetops on a nice night.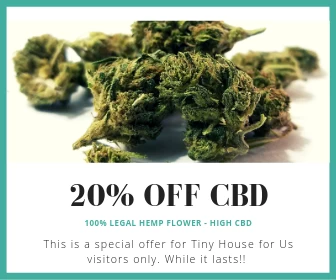 If you like the photos below, there are more where they came from. Taken by Lindsay Appel, they're from Jane Field-Lewis's book My Cool Shed: An Inspirational Guide to Stylish Hideaways and Workspaces, which also features 34 other charming and unique small structures.
 Candles and dried flowers accentuate the shabby chic interior.
 A convenient pulley system opens the windows to let the breeze through.
The Atlanta woods doing a reasonable impression of the forest moon of Endor.
With all those light strung up the place must look especially magical at night.
The bed can slide outside. Sleeping with the squirrels sounds a lot better than sleeping with the fishes!
The well-furnished interior doesn't sacrifice comfort for elevation.