Buttoned up and on the road, this house truck looks more or less like a camper van with extra space thanks to extensions at the rear and over the truck cab. The real magic, though, begins when it's parked and unfolded. Owners Jola and Justin, who live in it with their son while Jola travels New Zealand as half of the Twisty Twinz circus act, built it themselves. What they came up with is a design that's as space efficient as it is beautiful.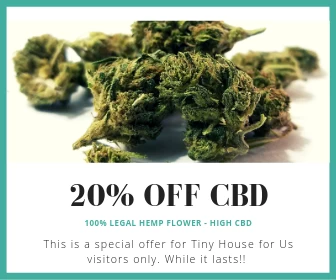 The roof opens up to give space for a semi-outdoor sleeping loft/terrace with an incredible built-in bathtub; inside, there's a full-sized kitchen and an enormous amount of storage space. Those turrets at the rear are not just a fanciful addition: one holds a composting toilet, the other a shower area and washing machine. Solar panels, a rainwater collection system, and a gas tank allow the eco-friendly castle truck to go completely off-grid.
Even in its street-legal configuration it looks like a pretty comfortable place to live while on the road.
But when it transforms into a castle, it really turns heads!
Parked and fully expanded, it looks like a fantastic place to live, period!
Much of the interior is taken up by a full-sized kitchen –
That's not a bad thing, since there's still plenty of space upstairs for living and sleeping, or even just lounging in the hammock.
Sure, it's not for everyone, but I think we can all agree how impressive this home is. You have to admire the creativity that went into its design and construction. While it doesn't fit into the normal definition of an RV/camper, it would fit in perfectly at Burning Man.