This partially converted 1984 Blue Bird belongs to Lindsey and Steven, a young couple originally from Oregon who decided they wanted to take the long way back from Florida. They bought it in April of last year for only $2,000 and spent a couple of months and another $6,500 getting it ready for the trip. The most labor-intensive parts of the conversion were removing all the seats and putting in new flooring; other than that they mostly just bolted in some furniture and appliances.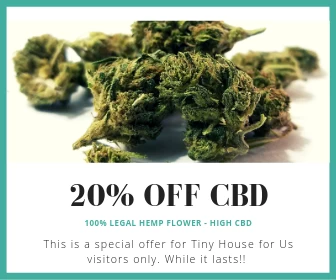 The result was something that still looks very much like a bus inside but nevertheless had everything they needed to see them through the three months it took to drive back to Oregon. Now that they're there, the plan is to continue the conversion to arrive at a more home-like vehicle better suited for long-term living.
Here's the bus on its first journey back to their home, where the renovation would take place.
Removing the seats was easy. Getting the floor out, not as easy, but they managed to get it done.
With a new floor installed and things cleaned up, they were on their way…
They even installed a small composting toilet setup.
Finally got some furniture and appliances in, and it starts looking more like a home…
The view when you step inside…
The new Oregon Trail looks a little longer than the old one . . .
Definitely not a complete conversion, but it has all the necessities and looks great for the price.
The Blue Bird is wide enough for a queen-size bed.
"Looking out the giant windshield you can see the world stretching out before you. It is slow and loud but it has so much character you can't help but love it."
The couple sold most of their possessions, including furniture, cars, electronics and anything else they didn't need before making the transition to living on the bus. This helped them put aside some money, and by saving a little extra from their paychecks they were able to save enough to make their dream of traveling the country a reality.
You can read more about their journey at their blog, http://theneworegontrail.com/