It may not look like much, but this particle-board-and-corrugated-metal prototype could be the most practical tiny house solution yet proposed to meet the needs of the urban poor in developing and newly industrialized countries. It's located on the terrace of the Cuckoo Hostel in Bangalore, India, and is currently occupied by the hostel's founder, Rajat Kukreja. Designed by Sampath Reddy, an aerospace engineer who runs a modular building company called Popup Housing, the house is built on a Lego-like frame of slotted angle iron fastened together with nuts and bolts. That makes it very easy to set up – or take down, if it has to be moved – and because all of the structural materials are readily available on the scrap market, the whole thing cost less than $800. It's already wired for electricity, and Rajat and Sampath plan to add solar panels, a rainwater catchment system, and insulating vertical garden walls. Ultimately they want to scale up the project and partner with local governments to have their structures located on unused public land as affordable housing. They're also seeking crowdfunding to explore adding plumbing, using more sustainable materials, and developing larger-sized models. (Let's just hope that doesn't end up making things too complicated – and expensive.)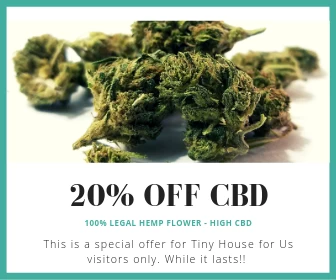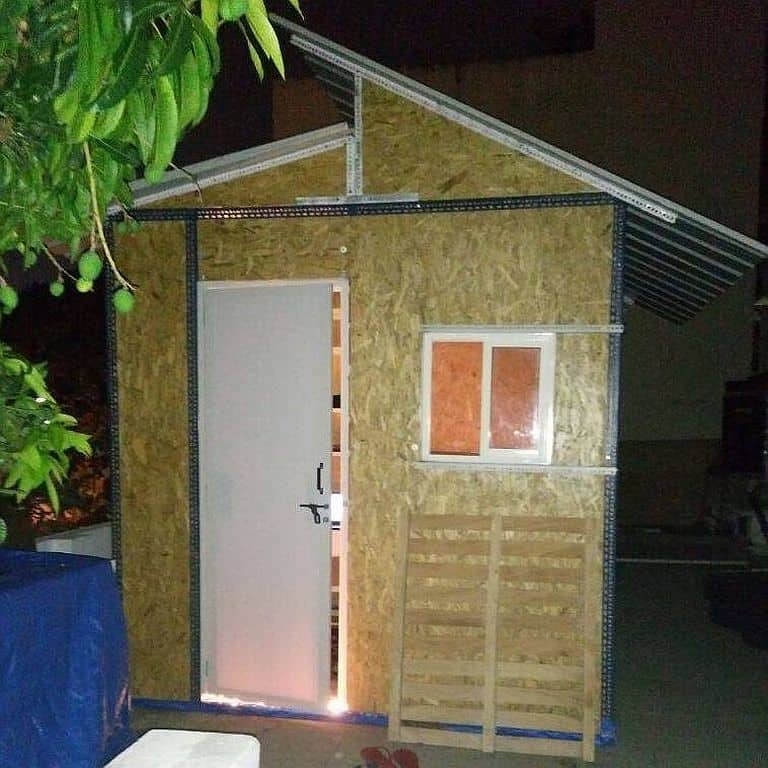 Rajat not only lives in the prototype – he has his office and music studio there as well.
Although the very lightweight construction means that the house won't be a permanent structure, it should last five or six years, and almost all of its components can be further recycled.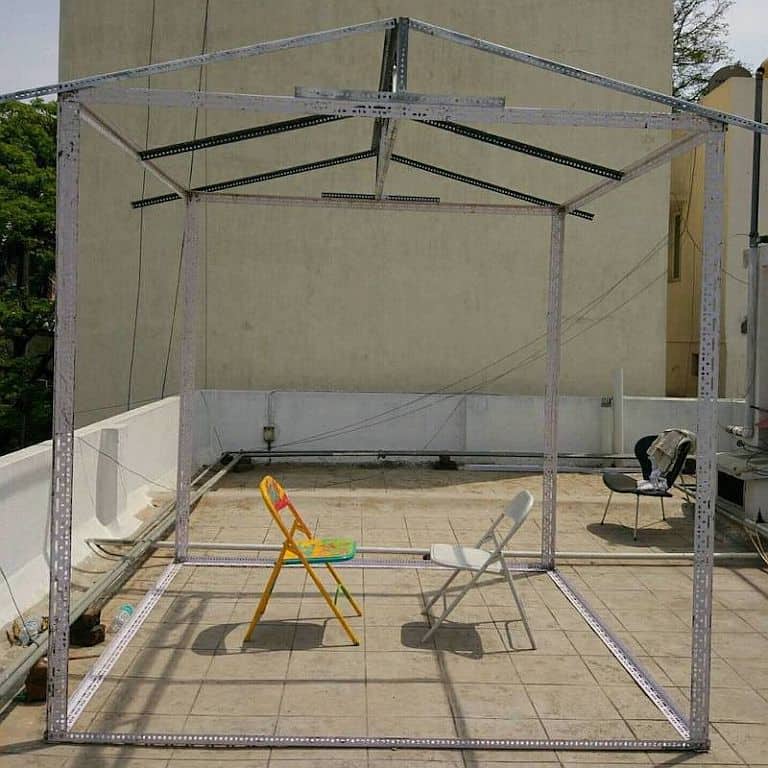 Sampath (center) and Rajat (right) pose with Marvin Diaz inside their creation.
h/t Eartha