Tucked away in the hills of Western North Carolina you'll find this amazing little castle perched among the trees at 4,000 feet elevation in the Blue Ridge Mountains. While not quite tiny, the 850-square-foot castle occupies a small footprint and was too cool not to share with you. It includes two bedrooms, a gas fireplace, a second story deck and some amazing wood-carved bunk beds.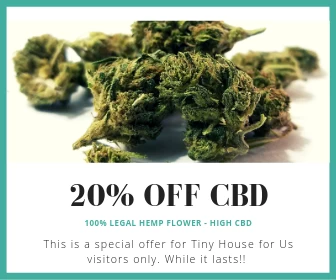 Relax on the upper deck, accessible via stairs from the outside and the master bedroom on the inside.
We love the messaging on the stairs that lead up to the master bedroom (shown above). A tastefully decorated living room and kitchen share space with the singe bedroom on the lower level.
Check out the natural bunk beds, carved from tree branches.