Diehard Michael Jackson fans may recognize "Hayvenhurst" as the estate where the King of Pop lived before he moved on to the Neverland Ranch. This children's playhouse is on another property on the same Encino street and is technically an extension designated a "folie" in reference to the whimsical garden structures popular in eighteenth-century England and France. Today the structure is used as a free-standing offgrid "learning laboratory" that offers a creative escape for children.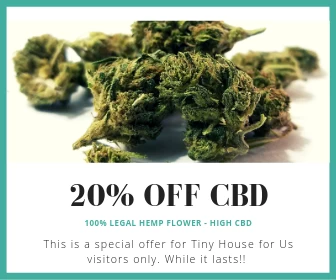 Don't mistake "folie" with "folly", as the tiny building definitely has a purpose: aside from keeping the owners' children out of the main house, the off-grid cabin will educate them in the principles of sustainable living thanks to a photovoltaic array and a monitoring system that tracks consumption of water and electricity.
Built in 2011 by Southern California architects NEW THEME INC., the Folie was framed with Douglas fir and is stained with wood oil to give an attractive walnut finish. It's situated to take advantage of partial shade from existing trees so the California sun doesn't get too harsh. There's not much inside except for a large couch – just plenty of space for play and daydreaming. Accordion-style doors open onto a terrace that brings the kids closer to the natural wonders of the pleasant wooded hillside.