Marcia Weber bought this beautiful Soo Line caboose with her then-husband in 1975, after which the couple had a rail bed built for it among the ponds and mountains of their 5-acre northeast Pennsylvania property. They wired it for electricity, but as they were using it as a vacation home they didn't bother making many other improvements; altogether they only spent about $6,000 (still just $28,000 in today's money).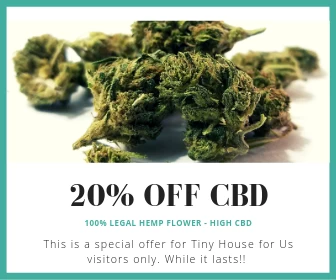 The 1909 caboose proved more durable than Marcia's marriage and career, and after she got divorced and lost her job she moved in full-time, selling almost everything she owned and downsizing from 2,500 to 337 square feet. The lack of space has never bothered her, but the lack of running water and central heating certainly did during her first winter in the caboose!
She has those now, as well as a functional bathroom, a washer and dryer, and a kitchen with a refrigerator, stove, microwave and dishwasher. She also added a deck, but left the old-fashioned interior largely untouched; aside from the appliances, the only addition has been laminate flooring.
Past the comfortable sitting room there are a couple of bunk beds under the cupola.
Marcia says she often climbs the ladder to curl up with a good book during wintertime. (Summers, she read outside on the deck.)
Beyond that is the kitchen, with the bathroom/laundry room all the way at the end to minimize changes to the rest of the interior.
h/t Tiny House Blog
Photos Marcia Weber