Trailer homes can't be too large or they won't fit on the road. On the other hand, most of them spend a lot more time parked than they do traveling, and some extra space could be nice when staying in the same place for a few weeks or months. As it happens, Dutch architect Eduard Böhtlingk found a solution to this dilemma 30 years ago in his De Markies concept camper. Both sides of the vehicle fold out to more than triple the available floor space.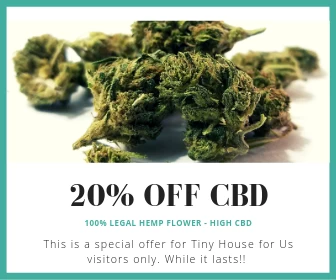 The De Markies was never produced, but there's been a revival of interest in the design in the past several years, and we know many people have been in contact with the company, proving there's a demand for this to go into production. So it may be only a matter of time before you see this or something like it in your local RV park.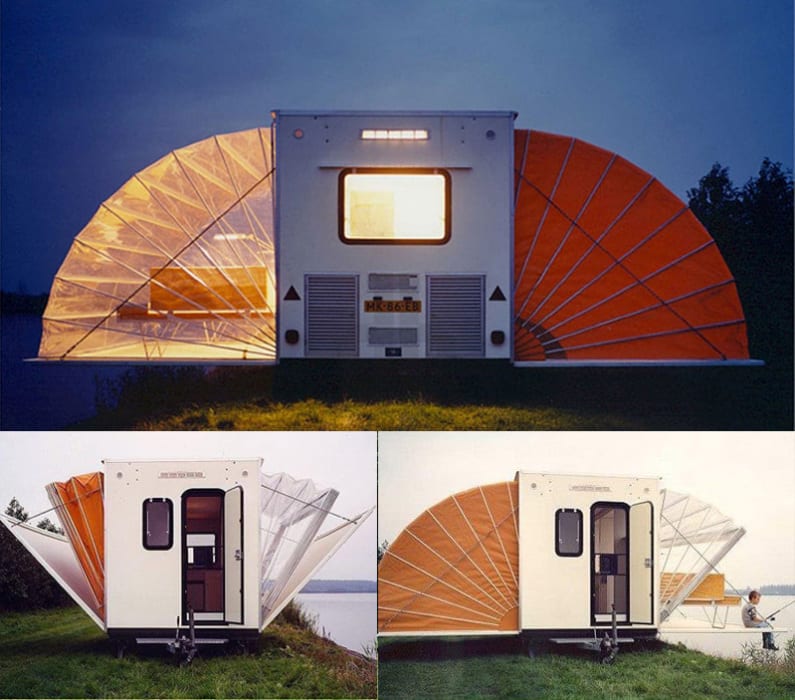 The living room located in one of the fold-out sections resembles an enclosed porch.
One problem – with that transparent material you'll want to remain somewhere rather temperate.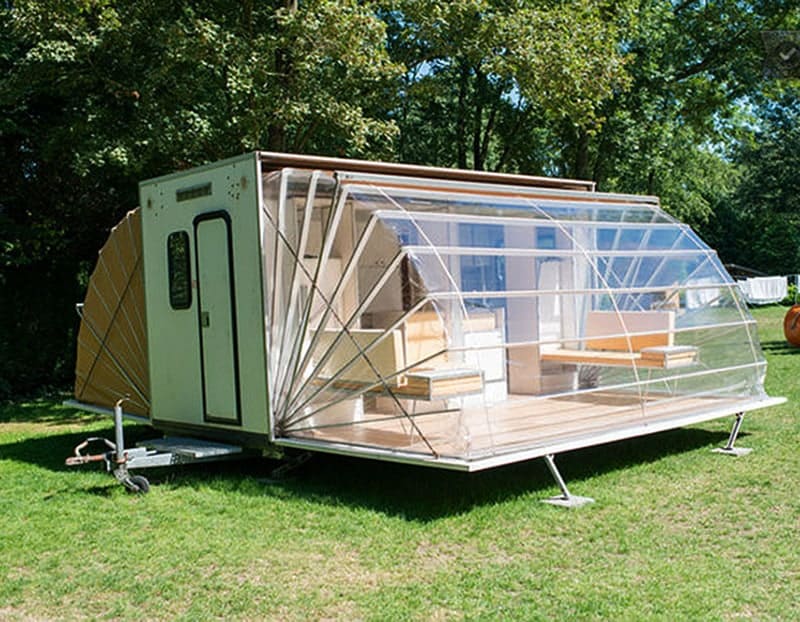 There does seem to be plenty of room, though!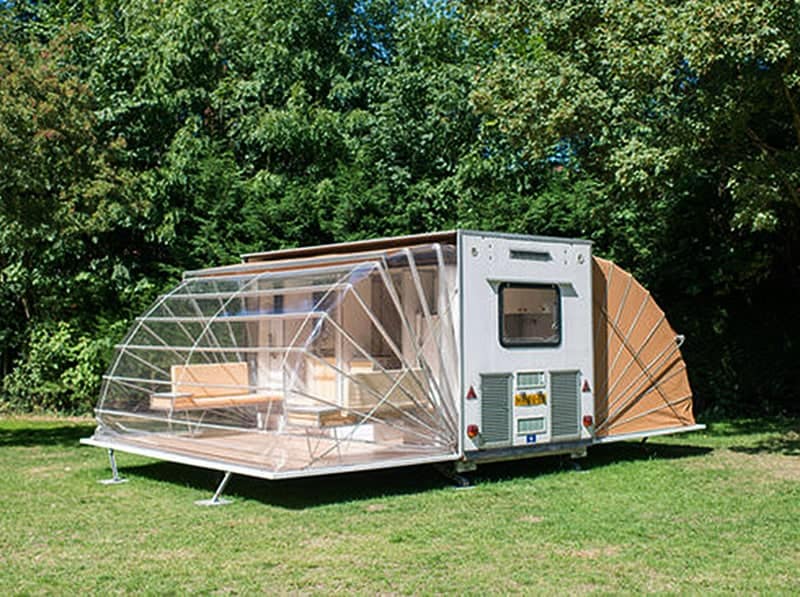 And space for up to four people in the bedroom on the other side.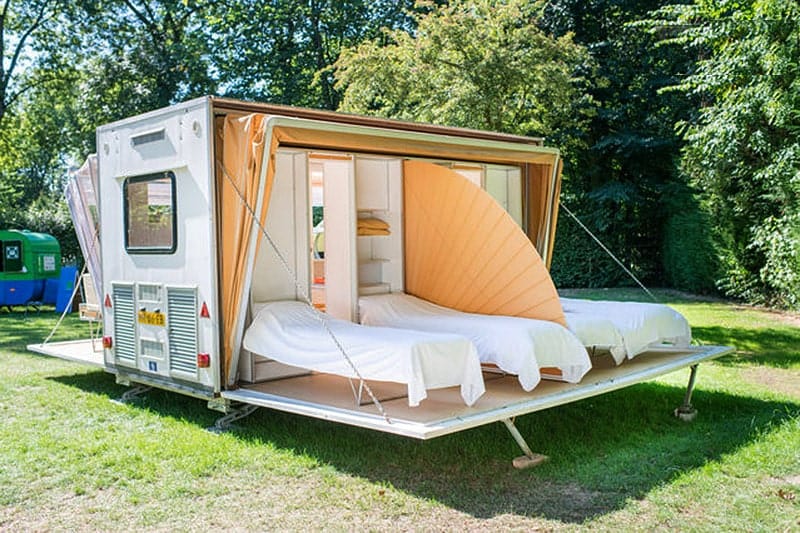 More privacy here, of course.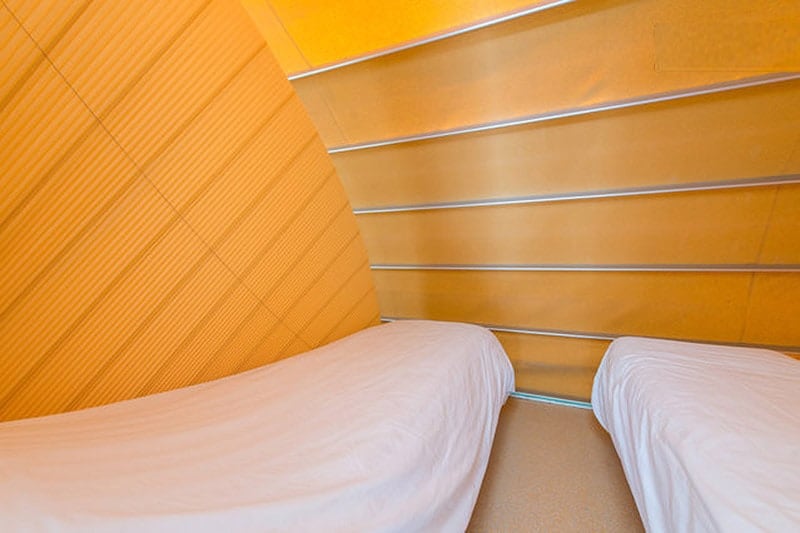 A small but functional kitchen area in the main section.
The dining room is also where the passengers sit when the De Markies is on the road.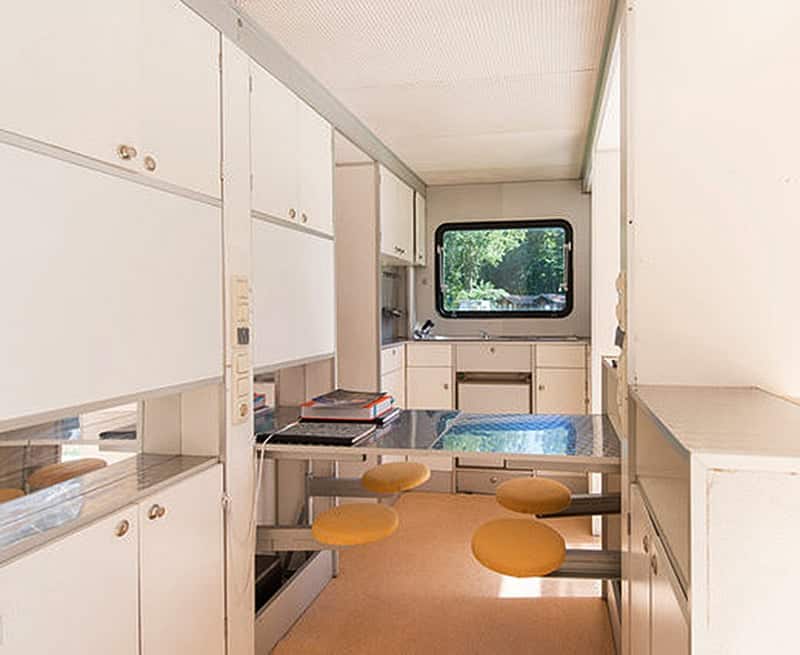 Vintage De Markies brochure.
Built-in cabinets and a narrow sofa.
Böhtlingk's original design plans.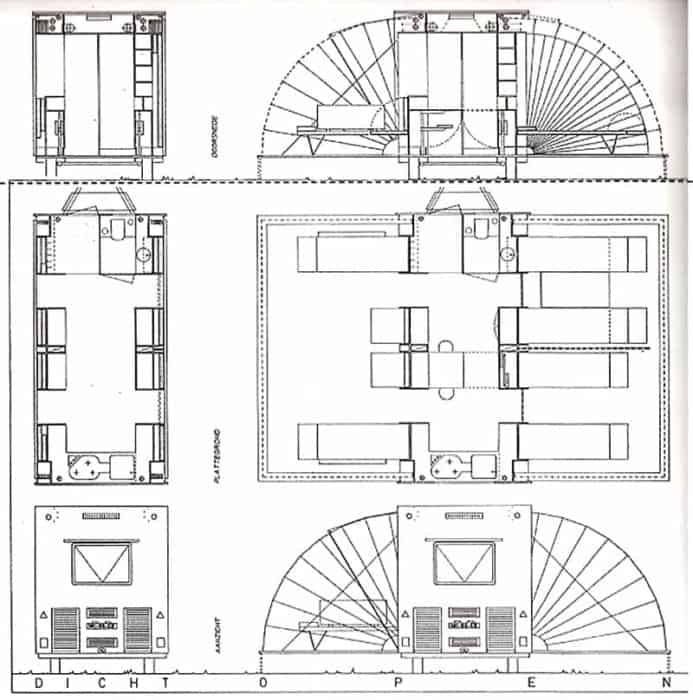 A very home-like setting for a dinner party, and stable enough to make a good fishing pier with one wing.
Lots o shelves in the bedroom. On a nice night you could sleep under the stars.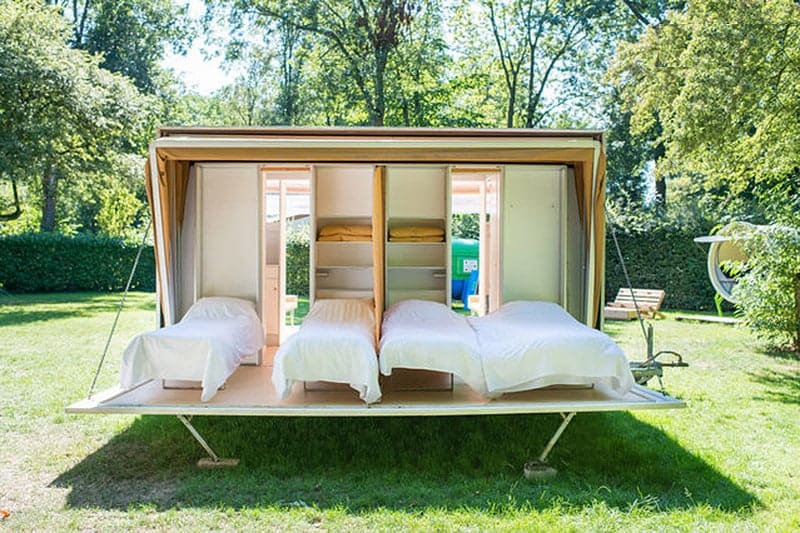 You can see how the bench folds up for wall storage during travel.