They call it their "humble home" but given the amount of customization and the end result, this young couple sure doesn't need to be humble about things. They took an old school bus and turned it into something any luxury RV owner would swoon over. Alyssa and Will infused their bus with a style all their own, joining modern and rustic styles to create something totally unique. Now their plan is to take it on a countrywide tour, working on the road and exploring the states one mile at a time.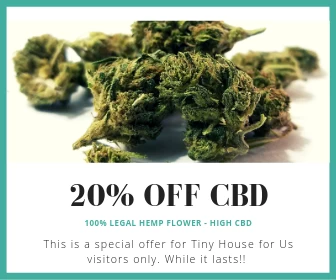 They began with a 2001 GMC Bluebird school bus.
Cool colors, warm woods, and shiny aluminum add up to a clean, stylish interior that looks like something straight out of a magazine.
The chaise couch is not only comfortable and spacious, but has added storage underneath.
A kitchen with a tiny oven, fridge, and stove, not to mention plenty of counter space makes it easy to cook a hearty meal.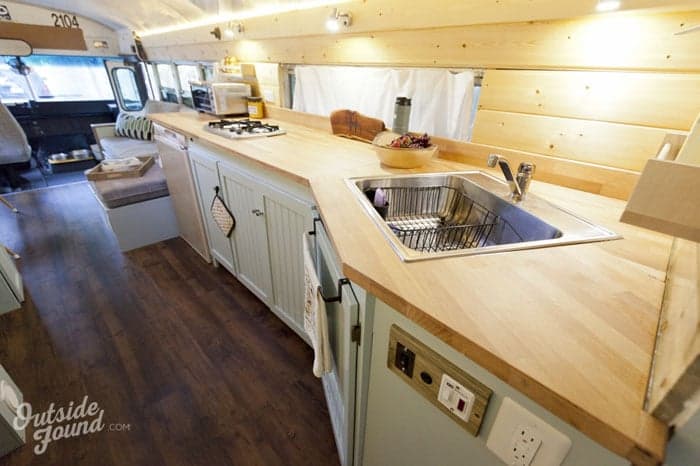 A cozy bedroom offers privacy, and the skylight above allows light to pour in, not to mention a quick escape if needed.
Hidden storage compartments keep clutter to a minimum.
The back of the bus even has a large storage space where they can store their camping gear, bikes, skis, and whatever else they need.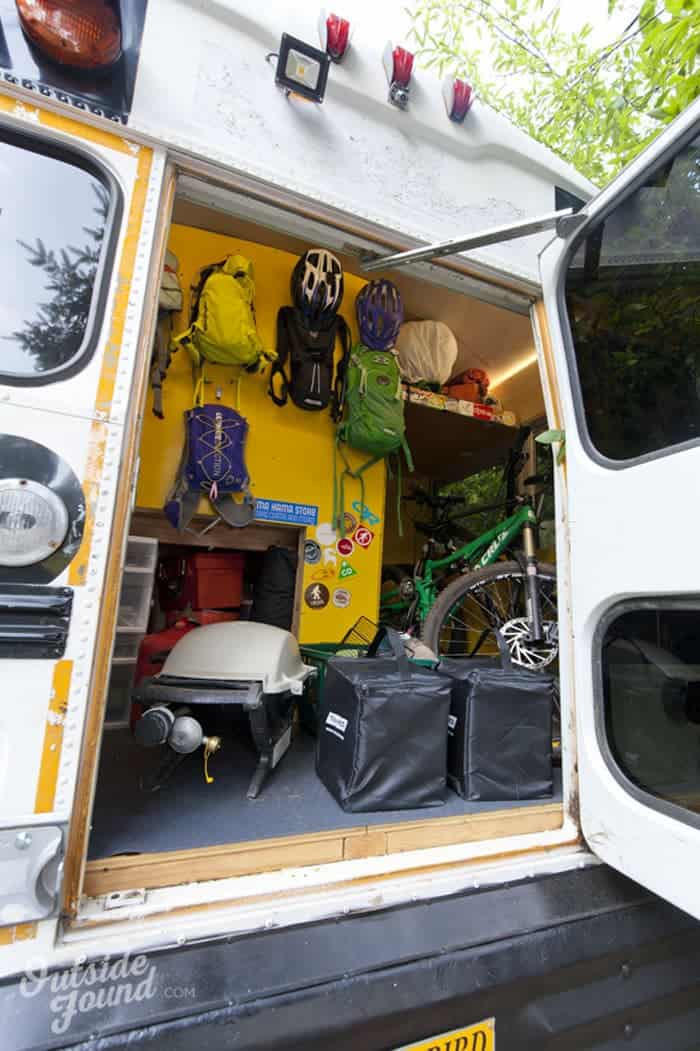 The bus even has room for a full shower and composting toilet.
The couple even has room for a home office" of sorts, with two monitors and all the space they need to work on their consulting gigs while on the road. An additional dining table folds away as needed.
Three solar panels and a 25 gallon propane tank provide most of the necessary power to run their appliances and electronics.
It was a challenge to complete the build, but this young couple sure has a lot to be proud of. They did most of the work themselves, spending many 12+ hour days working on the build, and it took them about five months to complete. The total cost including the bus itself, maintenance and repairs, and materials came in at around $30k – not bad at all when you consider what a proper RV of this quality might cost. Plus, there's nothing else like it out there!
After securing proper insurance they were ready to set off in search of adventure. You can follow their journey and learn much more about their build on their blog, http://www.outsidefound.com/. You can also hook up with them on Facebook and Instagram.
to see some other incredible school bus transformations? Check out these favorites: