Angus Hughes has been studying civil engineering at Central Queensland University for the past couple of years. At the same time, he's been working on this tiny pallet house, which he's used as the subject for reports in several of his classes. It's been a leisurely, low-key project in which Angus has benefited from the advice of his engineering professors and the help of his father and friends (whom he sometimes "pays" in beer). He got the idea after watching a documentary about pallet houses that were built for people who lost their homes in the Haitian earthquake, and he got most of the materials for free from local businesses: pretty much all he spent for were the screws.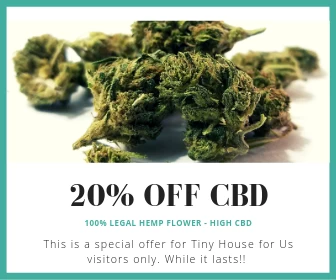 Although he eventually took advantage of the CAD software he has access to at university, Angus didn't do a whole lot of planning; the size of the house, for instance was determined by the dimensions of the pallets. (It's 3×5 pallets, and assuming those are Australia standard pallets that works out to about 220 square feet.) The house now has furniture (built by Angus's father) and a refrigerator and television (powered by an extension cord from another building), so it's just waiting for final touches like insect- and waterproofing. Angus is now considering building a bigger one as an official academic research project, and he's also considering a career in architecture after he finishes his degree.
Given his goal to build something that could serve as a disaster-relief housing, capable of withstanding tropical winds and rain, it seems like his pallet home made it through the first field test unscathed, which I'm sure he's plenty happy about.
For more about Angus' build, click here.