While The Battle of the Five Armies recently brought Peter Jackson's Middle Earth saga to a conclusion, public enchantment with the fantasy world created by J.R.R. Tolkien shows no sign of waning. In New Zealand, where the famous hobbit scenes were filmed, you can find the real hobbit homes on a hillside in the small town of Matamata. In fact, tourism to the far-away location has blossomed as fans of Lord of the Rings flock to the real-life setting, but its remote location makes that journey difficult for most North American fans. Don't despair though, for there exists a much closer version of the hobbit homeland called the Shire of Montana.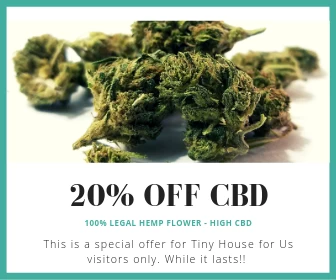 "In a hole in the ground there lived a hobbit. Not a nasty, dirty, wet hole…it was a hobbit-hole. And that means comfort"
There, you can stay in an under-hill dome fitted out like an even cozier cousin of Bilbo's or Frodo's. The 1,000-square-foot, two-bedroom guesthouse features finely-crafted wood furniture and trim to rival those in the movies, and incorporates some upgrades including tile floors, granite countertops, and modern kitchen and bathroom facilities. A replica of the One Ring suspended in midair completes the allusion.
The hobbit house is far from the only attraction on the 20-acre property. There are also dozens of cute little fairy houses scattered throughout, some built into trees and stumps. (Sadly, you can't stay in these tiny houses – they're for decoration only.) Other sights to see include an elven village, a troll bridge, and a hand-carved one-ton stone bench that used to be a troll itself. Plus, of course, the natural beauty of the Montana wilderness and its mountains, trees and wildlife.
Watch out for trolls hiding under the bridge!
The peaceful setting offers a great place to escape and summon your inner child.
One of the many "faerie houses" on the property.
A few things to know before you go: the cost is $295 per night, there's a two-night minimum stay (because you wouldn't have time to see everything in one day), and sadly no children are allowed. As an adult, your inner child is more than welcome. And you'll need to make your reservations pretty far in advance – the Shire of Montana is booked solid through the end of April, and June looks almost full as well.
Visit http://hobbithouseofmontana.com/ for more information.