Here's an unusual design that's in a category of its own. Designed by Paul Morgan Architects and located in Australia, the "Trunk House" is a weekend retreat that gets its name from the forked tree branches that make up the exterior frame. Inspiration for the build came from the scattered kangaroo and sheep bones that litter the surrounding woodland, and while that may sound a bit morbid, the final result is impressive.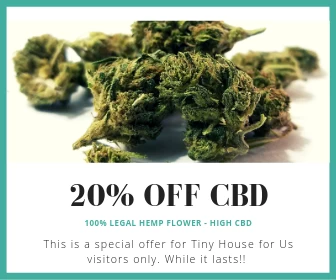 The dramatic sloping roof extends over the porch on one side, and the driveway in the rear.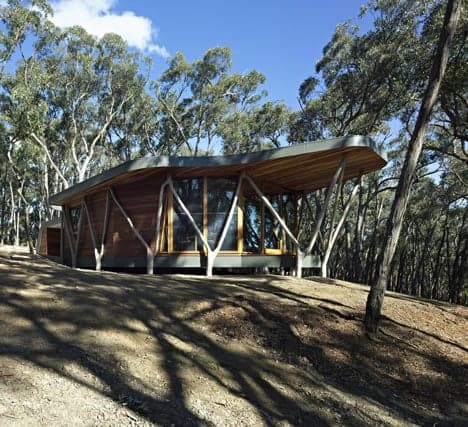 Inside you'll find a small living room and kitchen with two bedrooms and a bathroom. Much of the wood used in the project was sourced from the surrounding forest and milled on site.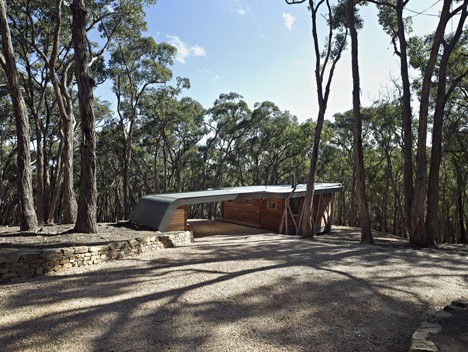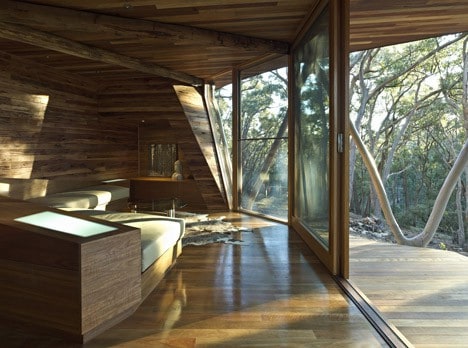 "Our practice was interested in the forms of bleached bones of kangaroos and sheep found lying around on farmland. When considering these bones, we were particularly interested in the thickening of the joints required to carry additional loads, and how these structures could be interpreted in found timber. This idea developed into utilising tree forks or bifurcations as the structure for the cabin."