If someone told you they lived in a grain silo you might imagine them sleeping on a bed of hay and bathing in a horse trough. Maybe they're guarding a missile or tending to a pack of animals. After all, grain silos are found on farms, where they're used to store many tons of – you guessed it, grain and even missiles at certain times in history. They don't exactly seem like the ideal place to call home. Unlike a shipping container, which you can easily re-imagine as a dwelling, a grain silo doesn't render the same creative impression. But after you see what Christoph Kaiser did with this one you'll see them in a different way, because Christoph transformed one from a boring metal cylinder into a perfect place to call home.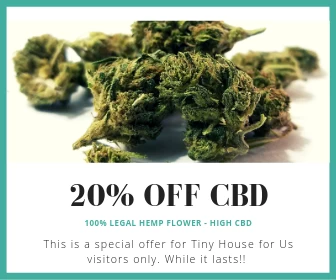 Hard to believe this is what he started with.
You'll find this home in the Garfield Historical District of downtown Phoenix. The original 1955 corrugated steel cylinder has been transformed from a cold, empty shell into a hip, insulated 340sf home. One obvious challenge that comes with making a home out of a silo has to do with the curved edges. The unique shape makes for an interesting look both inside and out, and Christoph did a great job bringing it all together. The two-story home uses a lot of warm wood on the interior and maximizes the usable floor space with its clever layout.
And this is the finished house. Let's take a peek inside, shall we?
A big opening in the front reveals the insides, and makes for a great transition into the relaxing outdoor patio space.
Warm walnut sets off the cabinets and woodwork throughout the home, and a sleek spiral staircase leads to the second floor.
A nice sized bedroom upstairs! With floor to ceiling windows built into the side that let plenty of light spill in.
The curved walls come into play in nearly every area of the home, like in the bathroom.
Raised garden beds provide a bounty of veggies for this eco-minded household.
h/t Dwell | Photos by Mark Lipczynski.