The 390-square-foot 5:1 Apartment designed by MKCA certainly has a wow-factor unlike anything we've seen. The idea of using moving walls around to rearrange an interior space isn't new, and in fact we highlighted a few other variations of this approach before, but this is the first time we've seen a setup that's completely motorized.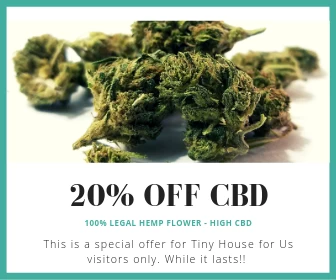 The wall is installed on tracks and slides from one side to the other in a fluid motion, revealing a folding murphy bed on one wall. The tv pivots 180 degrees so you can enjoy a movie in bed, or on the couch – how cool is that?!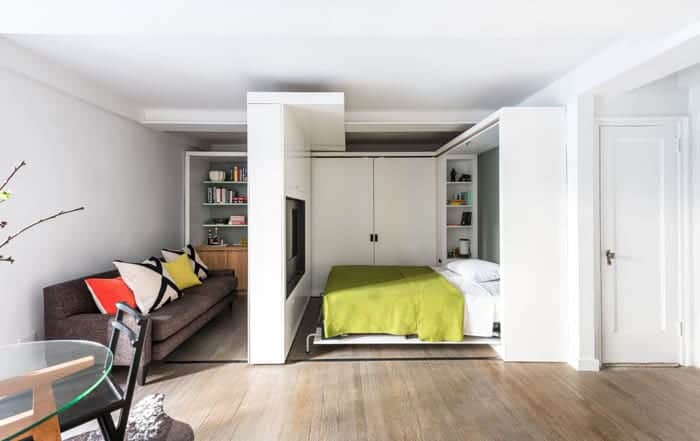 In the daytime configuration, the wall  serves as an entertainment center, holding the television and speakers.
Alongside the wall you'll find a set of sliding doors that reveal a few other useful spaces. With the bed folded into the wall, you can see the built-in closet with drawers and storage.
There's even a little desk area (and a bar it seems) tucked into the wall.
A small galley style kitchen nook occupies the other end of the apartment.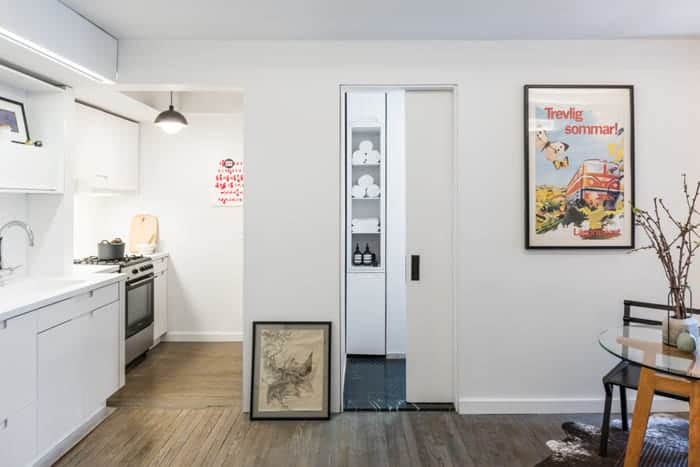 Of course when you live in a small apartment in a place as expensive as NYC, or really anywhere for that matter, you need to make the most of your space and it's not carving out a comfortable and functional niche for everything doesn't come easy. This polished design enhancement reveals a setup that's equally suitable for day or night use, making this tiny apartment one of the most versatile spaces we've come across.