Outdoor surge protectors are great to have for a variety of reasons – from setting up christmas lights to living off-grid. They're basically an outdoor extension cord with an added protection against power surges. If you are looking to set up holiday lights or decorations that require electricity they are a must. In most outdoor situations a regular outdoor extension cord probably won't cut it, especially if there's inclement weather. An outdoor surge protector is the best way to protect your home's equipment against power surges, brownouts, and lightning strikes. This blog post provides a list of some of what we believe are the best outdoor surge protectors on the market today.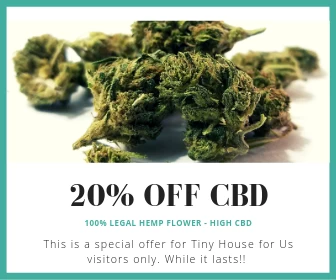 Types of Surge Protectors
– Outdoor Surge Protector – this is like your standard surge protector but designed for outdoor use with weatherproofing and corrosion protection.
– Outdoor Power Strip – these are shorter than regular power strips intended to be used outside. Some do come with built-in surge protectors, while others include lightning arrestors or some other form of surge/lightning protection. They work well in conjunction with a transfer switch.
– An Outdoor Transfer Switch is best used when your house is off the grid or on a generator. During a power outage the transfer switch will safely disconnect electricity to the main house and provide electricity to your outdoor surge protector which provides power for your off grid house or on grid house/generator combo. Outdoor surge protectors with built in transfer switches are available, but they work best when used in conjunction with an Outdoor Power Strip as well.
5 Best Outdoor Surge Protectors on the Market Today
EIGSO Outdoor Power Strip
The EIGSO Outdoor Power Strip is one of the closest to a traditional power strip you can find. It's about seven inches long, with a trio of three-prong outlets sitting side by side. The shell is fire-resistant black polycarbonate, with rounded edges that look as modern as any interior power strip. Alongside the three power outlets, there's a safety shutoff switch with red indicator light. This allows you to use one lever and turn all three outlets on or off. Attached to the switch side of the power strip is the cord. The cable is available in six or 9.2 feet, depending on the model. One unique feature here (that Outdoor Tech doesn't offer) is individual LED lights for each outlet, so you can quickly identify where to plug in your devices.
CRST 10-Outlets Heavy Duty Power Strip
The CRST 10-Outlets Heavy Duty Power Strip is a lot more affordable than many other brands. If you're on a budget, this surge protector may be for you. The cord holder design can easily wrap the 15-foot line around the outdoor power strip. It also has a hanging hole for easy storage.
BESTTEN Outdoor Power Strip
The BESTTEN Outdoor Power Strip is a great little power strip for anyone who has some scattered electronics that need to be plugged in, but there's no convenient wall outlet nearby. You can use it indoors or outside, and the long cord makes placement easy. It comes with a 6-foot power cord that plugs into an indoor/outdoor grounded outlet, which you then plug into the strip. The three outlets are very close together, so this is not a strip you'd want to use with bulky power adapters. If your device needs a large AC adapter, it might block the adjacent outlets and render them unusable. Because it's an indoor/outdoor unit, there's no bulky housing around the outlets; instead, each outlet has its own weatherproof cover that flips up. That will protect the outlets from moisture, but it does mean that this strip is not as appealing to the eye as models with a more attractive housing. It's also hard to judge exactly how much power each outlet is supplying: There are no indicator lights and nothing on the actual unit itself tells you what voltage you're getting. However, this strip is compact and lightweight enough that you can just pull it out of your garage, bring it to the area where you need power, and plug it in without worrying too much about its looks.
Yellow Jackets Outdoor Power Adapter
If you've got a lot of gadgets that need to be powered, and only use your outdoor plug when you're actually outside, the Yellow Jackets Outdoor Power Adapter is an ideal selection. A plug connects directly to an outlet (or extension cable), and has five outlets that point in different directions. That design of the Yellow Jackets allows you to simply plug in gadgets with bulk power connectors without blocking another outlet.
Each of the five outlets on this outdoor power adapter can be twisted to reveal a physical cover that prevents dust, dirt, or water from entering when it's not in use. A thick, high impact plastic coating gives the device weather resistance, so it can be used even in bad or excessively wet conditions.
POWRUI's Smart Outdoor Power Strip
POWRUI's Smart Outdoor Power Strip has many of the same features of other power strips, but twice the amount of outlets. It has a shorter cable that extends into four outlets — each outlet extends from the outdoor plug via its own short cable. Due to its space, this allows you to plug in bulkier power bricks simultaneously.
Additionally, you can connect this power strip to your WiFI network and control it via apps on your SmartPhone. While the app allows you to control only one outlet, it's nice if one of them is already occupied with a power brick that you don't want to unplug before being able to connect another.
Conclusion
Outdoor surge protectors come in all shapes and sizes, but most of them are not meant for use on a regular basis. They are designed to be used in emergencies only when there is an extreme weather, so they lack convenience features like easy access outlets. Outdoor surge protectors are often large, cumbersome, and hard to handle. But if you want to connect multiple devices, you'll need one anyway, so there's no getting around it. Outdoor extension cords with built-in surge protection generally cost more than regular ones but are still very affordable considering the amount of protection they provide.
Want to read more? Check out the best appliances for you tiny home.