"Tiny" and "Texas" are two words that don't normally go together, but Brad Kittel's company Tiny Texas Houses has been in business for nearly 30 years building some of the nicest small homes in the state. You might remember him from the "Willy Wonka of Tiny Houses" video that made the rounds last year. The company motto is "building the future with the past" and all of their projects are made from 99% salvaged materials. A finished house from the company ranges in price from $35,000 to $75,000 depending on size. Below we chose to share a few of our favorites to share with you today.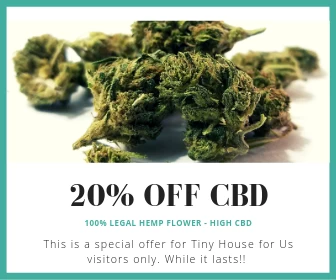 One of Brad's first models, and one of the smallest. Simple, but all wood and very, very homey.
This is one of Tiny Texas's bestsellers, and Brad says it's also a personal favorite. He's especially proud of the space-saving wall shelving and interior layout.
Here's one you can try out yourself: it's a bed-and-breakfast near San Antonio. It looks great inside, but there's a big Jacuzzi out back if you want some fresh air.
The Painted Lady sure is a crowd pleaser, and it looks so good that it's hard to believe it was built with nearly 100% reclaimed materials. Brad spent a lot of time on it, making everything down to the cutting boards himself. Defined by its bright colors and classic cottage style this has become his most widely-known model.
Another smaller design, the Essay Contest House is so named because it was the prize in a Tiny Texas Houses essay contest. Because it's less than 200 square feet, it qualifies as a storage shed and avoids a lot of municipal building regulations.
"Why throw these materials in the dump to use Chinese imports, speed grown wood, vinyl, plastics, glues, sheetrock, carpeting or other "modern, big box store" material junk that just adds to the toxic soup in our lives?"
To learn more about Tiny Texas Houses, visit their website at http://tinytexashouses.com/ and check out Pure Salvage Living for an explanation of Brad's "Pure Salvage" philosophy. You'll find a huge amount of resources on their website, including a list of services, galleries of other completed projects, informative blog posts, and even free building plans.