Seeing the beautiful Creative Animal Foundation Tiny House recently reminded us that it's been nearly a year since 84 Lumber started building tiny houses. We profiled their first build, the Roving, when it came out; now let's take a look at what they've come up with since then. We'll start with the Countryside, which is what the Creative Animal Foundation house was based on.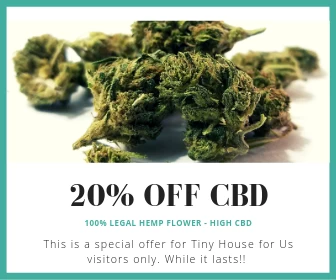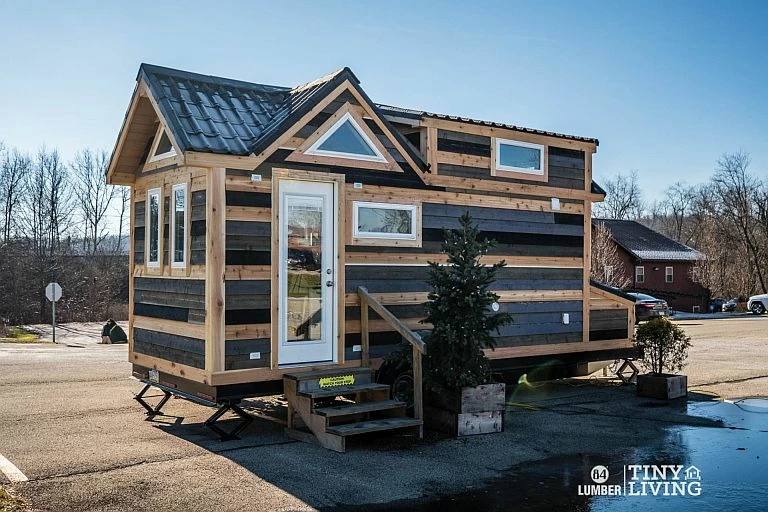 84 has definitely taken tiny to heart; while it's their largest model, at 203 square feet the Countryside is still a relatively compact THOW. Nevertheless, a high cathedral ceiling and the placement of all the functional areas – kitchen, storage couch, dining table, bathroom – along the walls has left the main room feeling pleasantly roomy.
While the first floor manages to look it, the loft actually is bigger than many, with room for a queen bed and clothes storage. Like 84's other models, the Countryside can be had as a trailer + plans combo, a shell, or a finished house; prices are from $7,000 / $32,000 / $80,000 respectively.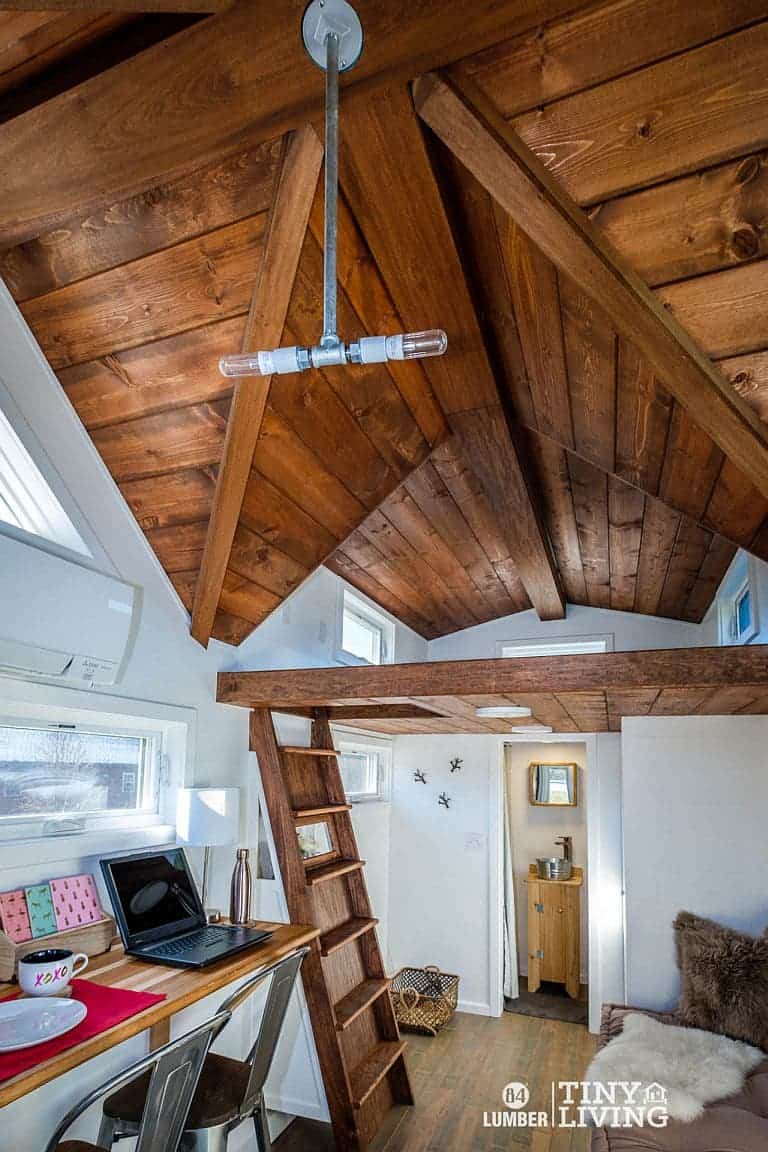 The Degsy is smaller at 160 square feet and features modern styling and oversized windows. It costs $7,000 / $25,000 / $70,000.
Since this is a single-level house that has to fit everything onto one floor, you don't get a large amount of open space; you do get some very nice walnut flooring and high ceilings in every room. There's a kitchenette on one end, a bedroom on the other, and a bathroom off the hallway in the middle.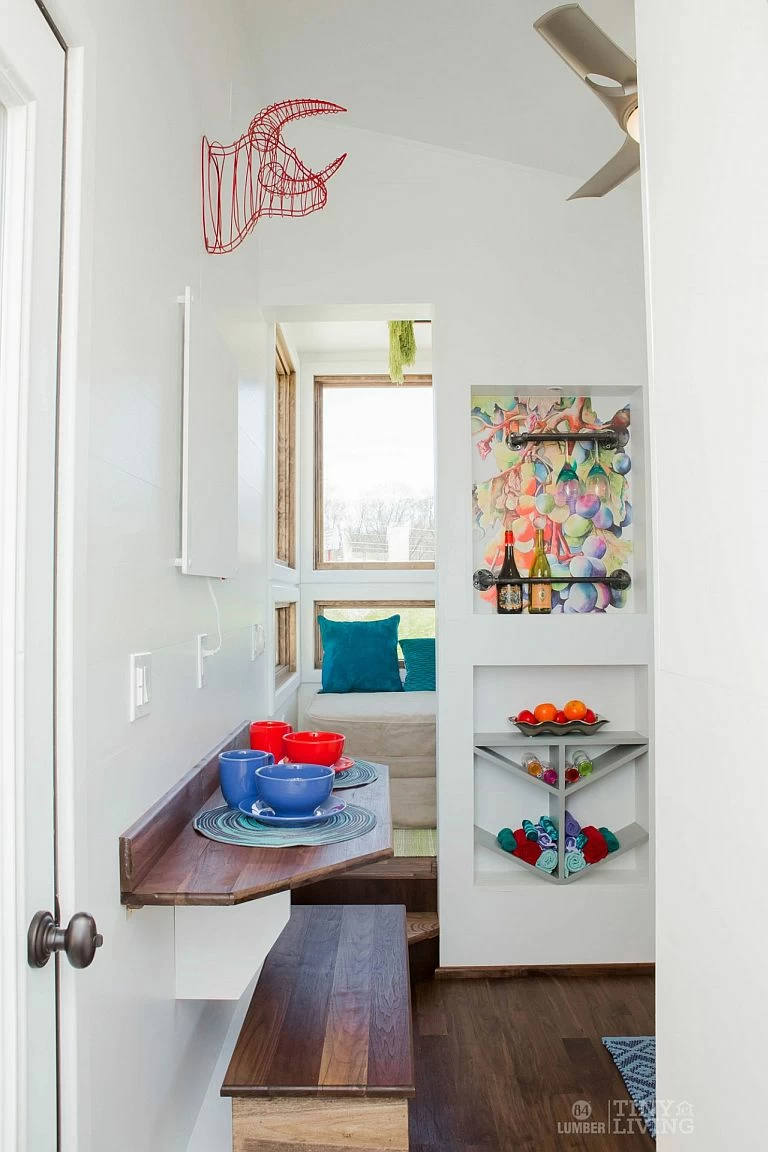 Lastly (so far) is the Shonsie, a brightly colored cottage-style THOW that can be had in red or blue. Prices are $7,000 / $23,000 / $60,000.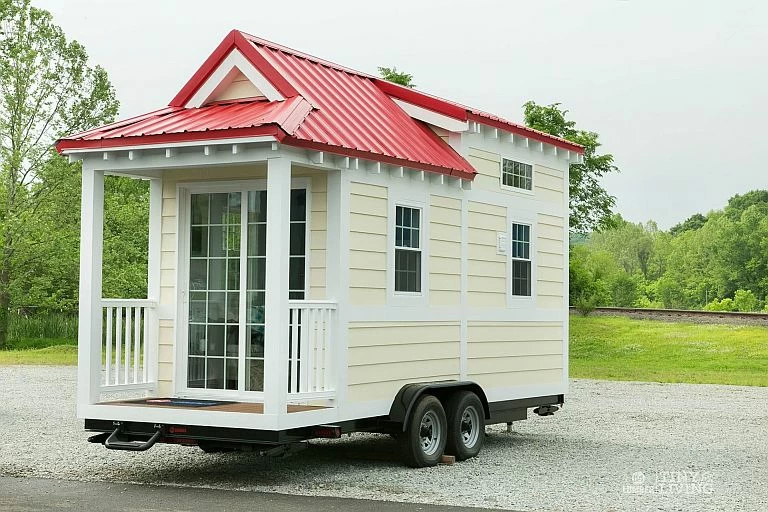 The color choice goes for the shiny epoxy flooring as well as the metal roof. Like the Degsy, the Shonsie is a densely packed place, with the living room doubling as a dining area.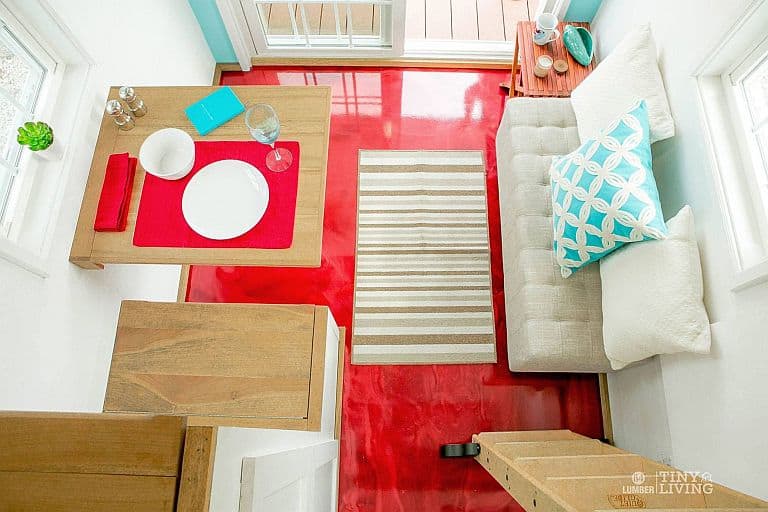 Beyond that is the kitchen, with the bathroom on the other side of the sliding barn door. Here's how it looks in blue.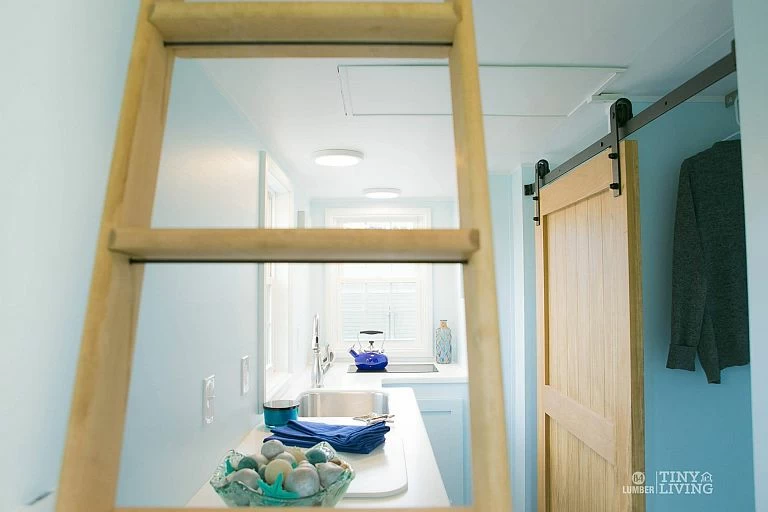 The Shonsie does have a loft, and it's a big one, with 52 square feet of floor space and a comfortable amount of headroom.