Let's get this out of the way at the beginning: it's not a Quonset hut. This isn't a Black Friday deal. It's newly built by a Houston-area business called Arched Cabins, and while it does bear more than a passing resemblance to the WWII-era structure – both are prefabricated corrugated galvanized steel – you'll notice upon a second glance that the cross section is different. Unlike the Quonset hut, which had a semicircular roof, the Arched Cabin has one that's, well, arched, making for a higher ceiling and more interior space.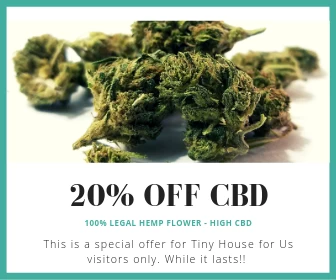 Arched Cabins can apparently be ordered in any length in a choice of 14, 16, 20 and 24-foot widths costing $200, $220, $260 and $320 per linear foot respectively. (They range from 12 to 19 feet tall according to the width.) For example, you could get a 16-foot wide, 20-foot long cabin giving you 320 square feet of space for $4,400. However, that price only includes the structural ribs, ridge beam, roof paneling, flooring and R13 insulation. Necessities such as the foundation and end caps add around $3,000, and there's also a delivery charge of two dollars per mile of distance from the manufacturer's location.
All-in, for this example, you'd be looking at approximately $7,500 – $14,000 depending on where you live and whether you want to install the Arched Cabin yourself or pay the company to do it for you. That's still not a whole lot of money for a building that sets up in a weekend and is unquestionably well-made and highly versatile. You can get one in any of 20 different colors, and they have become garages, stores, kennels, homes, and the beautiful hunting lodge you see in the interior photos on this page.
Arched Cabins are also durable (there's a 40-year warranty on the panels!) and stand up well to extreme weather and climates. Enhanced R25 insulation is available, and it's possible to install any kind of heating and/or cooling system you want. Company founder David Cruey says they do fine in hundred-degree days and in hundred-mile-an-hour winds and can probably handle even worse weather.