In our ongoing series of posts highlighting tiny house builders we have seen some skilled individuals out there building high quality homes with small footprints, often with a traditional craftsman or cottage style feel. Abel Zimmerman is one of these skilled builders, but his designs take on an artistic quality that we don't see as often. His company, Zyl Vardos, is based out of Olympia, Washington and if we had to choose a builder to work with in a competition, these might be the guys. They have quite the eye for aesthetics, and offer a huge range of customization for their builds. They offer three primary designs, each with its own cute name – there's the Pinafore, Little Bird and Fortune Cookie. Let's take a look at each one.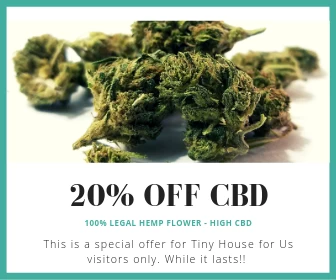 The Pinafore
The Pinafore tiny house on wheels, with its dramatic curves, copper roof, stylish door, and windows that join together for a very distinctive look that's similar in ways to many of the tiny houses on trailers we see, but all the little details add up to one impressive little house.
The Little Bird
This design takes on a slightly more traditional single story layout, with no loft for sleeping. I love how he incorporates a desk with enough workspace to actually work, and the windows in this home are simply gorgeous. The copper roof adds a touch of class, and the wood stove provides a classy way to stay warm in the colder months.
The Fortune Cookie
Perhaps my favorite design by these guys is the "Fortune Cookie" – an aptly named little home based on the shape. Unlike the previous example, this design has room for a loft, where the sleeping area is located. A modest kitchen arrangement provides ample space in the open floor plan. I love the round window at the end, with its individual panes that open. The detail is just breathtaking.
If you're looking to get a tiny house like this built, expect to pay around $60k for the build and material. Of course, a copper roof isn't required, so you could probably trim some costs depending on your personal needs and wants. To learn more about this builder check out their website or visit their Facebook page.