When Taos bar owner Shannon Black sold his business and moved to the Pacific Northwest, he left a lot behind – and realized that he didn't miss it all that much. So, cottoning on to the area's well-established tiny house culture, he set out to build himself "the most livable tiny house possible." It was a lofty goal, made a little easier by his experience designing both his house and his bar back in New Mexico. Still, Shannon reviewed hundreds of designs, cherry-picking the best features from each, before finalizing his plans and starting on his own build. And while there may be no such thing as the perfect tiny house, what he came up with turned out to be way too good to keep to himself.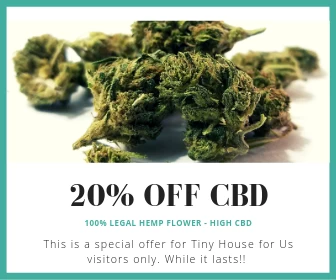 It also turned out to be the beginning of a new business for Shannon, who's now running Big Freedom Tiny Homes out of a warehouse in Bellingham, Washington. The design the company's offering hasn't changed much from Shannon's first house, and that's a good thing. With nothing left out and lots of space everywhere you look, this is a layout that should satisfy the great majority of tiny house buyers. The standard size (shown in the photos) is 26 feet long, and there's also a 28-foot option that extends the auxiliary loft a bit. They cost about $74,000.
The choice of siding and colors is yours.
The four-seater couch has storage space under the cushions and can be changed into a queen bed for guests.
The 15-foot-long counter top extends out of the kitchen to serve as a dining table and workspace.
Kitchen appliances include a propane oven with a four-burner cooktop and an 11-cubic-foot Frigidaire refrigerator / freezer.
The 40-square-foot bathroom has room for a sink, toilet, 36-inch shower stall, and a washer/dryer unit.
26-inch-wide stairs lead to a master loft with four feet of headroom and built-in cabinets for clothes storage.