Have a great idea for a bus conversion but no idea at all how to make it happen? Sure, skoolies have traditionally been DIY jobs, but thanks to Charlie Kern's Denver-based Look At That Bus, yours doesn't have to be. Charlie, who's a custom furniture maker doing business as Art Builders Guild, got the idea of building bus homes for clients after building one for himself back in 2014. When it comes to buses (or vans etc.) he now offers – well, we were going to say everything but the kitchen sink, but the fact is that if all you need for your vehicle is a customized kitchen sink, he'll be happy to help. Smaller installations like that can sometimes be shipped cross-country; larger projects like rough-ins and solar systems are handled on-site in Denver, as are complete turnkey conversions. As for the last, Charlie says he'll take whatever concept you've come up with and work with you on fitting it into your budget and the bus itself. He even offers free 30-minute initial consultations, so if you could use a helping hand with bus life, just give him a call at (303) 335-0326 or email [email protected].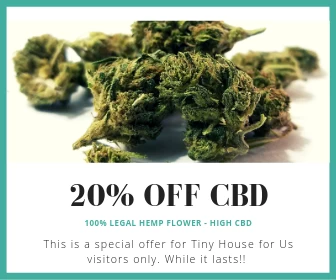 Here's Charlie's own bus, the Queen of Peace.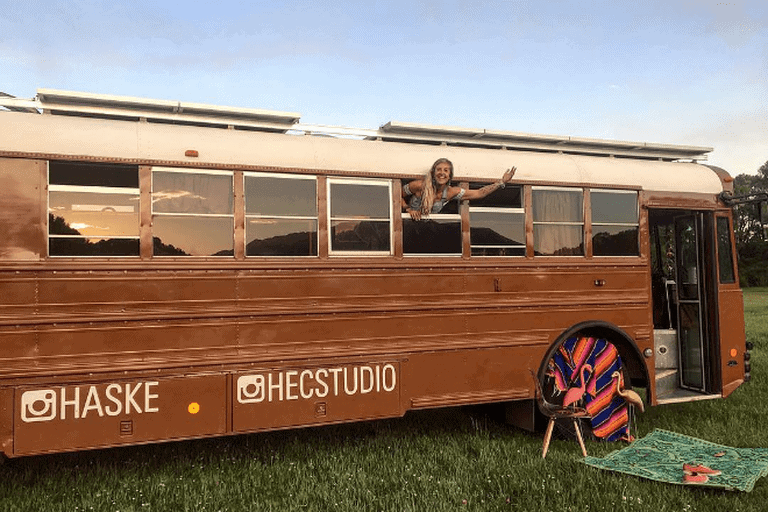 Charlie remodeled this one, named Lucy, for an itinerant hatter. Note the built-in sewing machine!
This is the Success Express. Charlie has also done a short bus conversion called the Pee Wee.
h/t Tiny House Talk