We recently came across "The Shack" at Hinkle Farm, a small offgrid retreat built by Broadhurst Architects in the hills of West Virginia overlooking a pristine expanse of forested hills. The family who built this wanted a place to escape from the hustle and bustle of Maryland, where they live, and chose to build this tiny little cabin on the 27 acres they owned. This little space received so much attention that the builders had to meet a new demand for more houses like it, so they build "The Crib" – a sort of enhanced prototype that's on display in Maryland.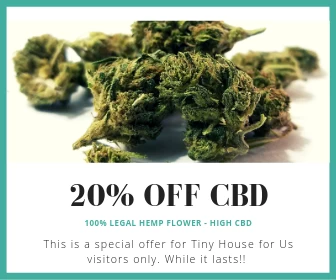 The Crib was inspired by the traditional cob houses that farmers used to dry corn, and makes for a great option for a weekend retreat, yoga studio, or backyard office if you have the acreage. Built with sustainability in mind, it combines galvanized steel that's bent like a traditional wood timer frame, floor and roof built with SIP panels, and prefabricated wall panels.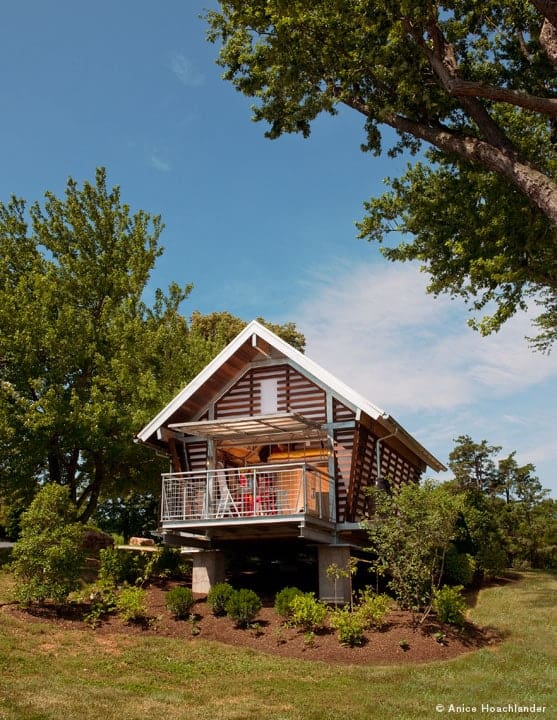 The original Crib was made for a client who owned a remote piece of land on Nanjemoy Creek, in Charles County, MD for a weekend getaway. A "kitchen in a box" has been fitted to a gable wall inside, offering the basics needed to cook a meal, but nothing more. Heat comes from a small propane fired stainless fireplace, though solar power could easily be included to enhance things a bit. LED lighting makes it easy and efficient to see at night, and a loft features the sole bedroom in the little space. Perhaps one of the coolest features is the insulated glass garage door that swings open, allowing access to a small deck and some outstanding views from inside and out. A rainwater collection system also stores water for use, and there's a basic bathroom with composting toilet as well.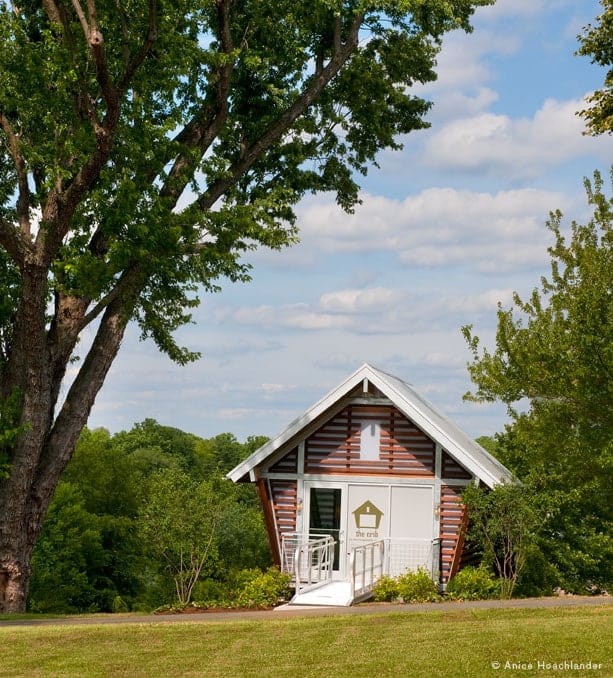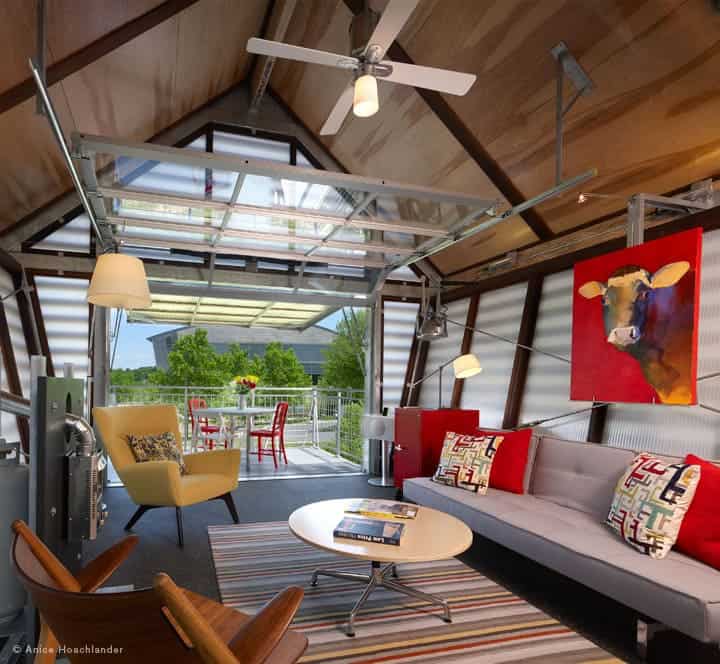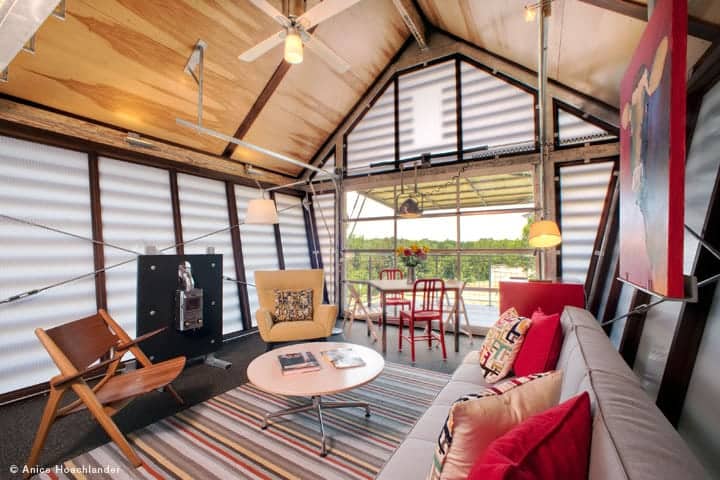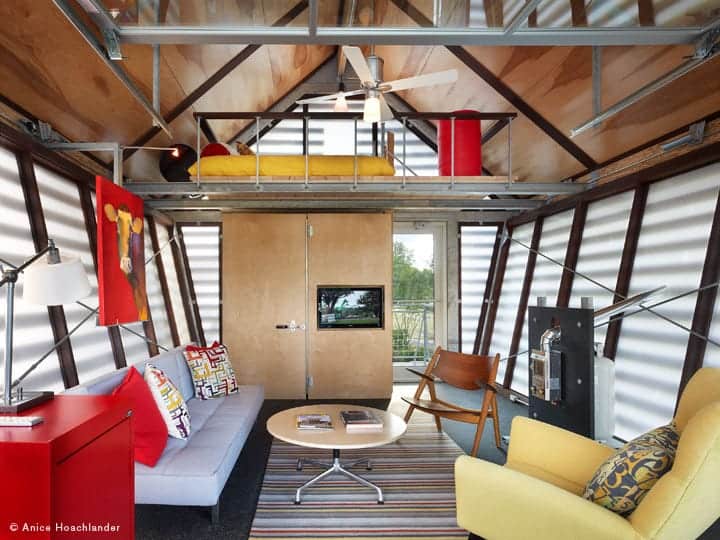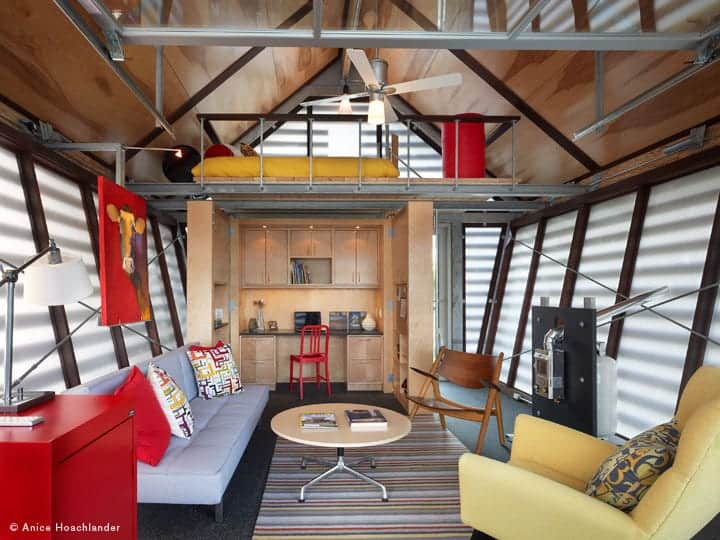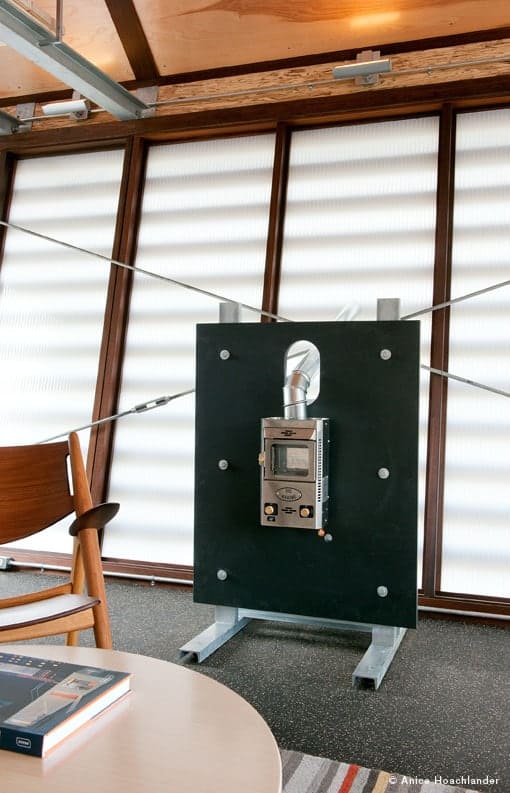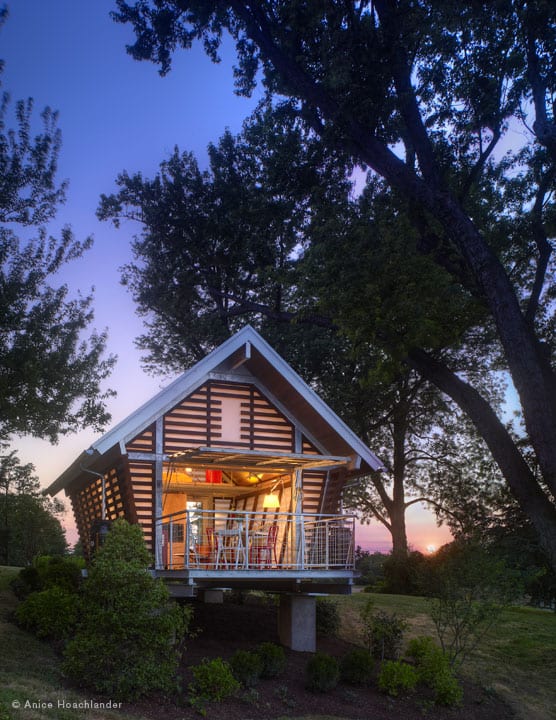 For more information on The Crib, check out their website: http://www.thecrib.info/ Photos by Anice Hoachlander