Dr. Mike Page seems to have thought of everything when he was designing QB2, the first production microhome model from the Cube Project. The level of attention to detail is simply amazing; QB2 is perfectly adapted to its purpose of providing a very compact, very comfortable, and very low-carbon living space for one or two people. Many components that would ordinarily be bought off the shelf have been customized, from the composting toilet to the upholstery on the bespoke armchairs. Happily, this hasn't resulted in a one-size-fits-all, take-it-or-leave-it house. The manufacturer, Bolton Buildings, offers a variety of options for exterior and interior finish and sells QB2 both as a kit and as an assembled structure in various stages of completion.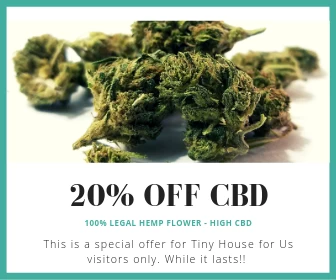 None of those options are likely to involve a great deal of inconvenience, either. If you elect to get the kit, QB2's post-and-beam frame takes only about four hours to erect and waterproof, and you should be able to get everything else – wiring, insulation, doors and windows, etc. – done in three or four days. If putting things together isn't your forte, a completed QB2 is small enough to go down any road so Bolton will have no problem delivering one to your address in England.
An EPDM membrane protects the roof, which hosts two 11-square-meter Mitsubishi PVP 148 solar panels custom-installed by Peter Morgan of Morgans Electrical (who also does the rest of the electrical work). The model number indicates the panels' peak power output of 1.48 kW; under normal conditions they'll give a yearly average of approximately 280 watts of power. That greatly exceeds the estimated 150-watt demand from the LED lights, flat screen TV, induction stove, microwave, energy efficient refrigerator and washing machine, and other electrical appliances.
The excess capacity goes to heating, courtesy of an Ecodan Air-Source Heat Pump (ASHP) also made by Mitsubishi. The Ecodan not only does space-heating duty but also provides 100 liters of hot water a day. Water-saving Hansgrohe faucets and showerhead help to ensure that's enough. Also helping reduce the Ecodan's workload are triple-glazed NTech Passivhaus windows and door from NorDan and a generous amount of PIR insulation (140 mm for the walls, 120 mm for the floor and ceiling).
The prototype QB2 has been outfitted with custom furniture from Mike Page and Linden Davies. It's all made with wood from sustainable forests and covered with a luxurious wool/nettle fiber blend cloth from Camira Fabrics. The bed has a premium latex mattress and sheets of organic cotton. QB2s range in price from $15,000 for the basic kit to $75,000 for a fully assembled top-of-the-line model. An updated design, the QB3, is now available as well. If you live in the UK and you're interested in getting one for yourself, get in touch with Bolton Buildings to learn how to make it happen.