From our own backyard comes this incredible transformation. Once a boiler room in the industrial period of San Francisco, this place has been transformed from a place that would have you sweating your brains out into a stylish abode that would serve well as a granny-unit, office, or even a small apartment for full-time living.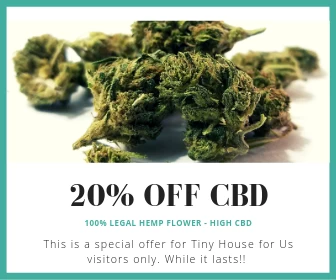 Designer Christi Azevedo has changed pretty much everything except for the brick walls and an antique laundry sink positioned under the staircase outside. But those original elements are enough to convey a sense of the place's history, and it's a history with which Azevedo's interior wood-and-steel creations fit in quite well. The polished concrete floor, exposed wooden beams, and black ironwork combine with the battered brick to give an unmistakably industrial yet definitely modern feel.
Besides her aesthetic success, Azevedo deserves praise for packing so much into a house with a footprint of only 93 square feet. She added a loft on top of the existing structure to do it, and found room there for a queen-sized bed and a bathroom complete with a shower, toilet, sink and medicine cabinet. Locating the bathroom upstairs is a really nice touch because it both saves space on the ground floor and enhances privacy.
The loft floor between the bed and bathroom is made of transparent glass. Add that to the opening for the steel ladder that provides access to the loft and there's a very significant visual connection between the two floors, resulting in a more open feel.
Using a ladder instead of stairs actually does save a lot of space, too. Azevedo was able to position the stove and a foldout counter behind the ladder; with stairs, that area wouldn't be good for anything but storage. (Not that she neglected storage – that's provided by white cabinets under the kitchen counters and frosted glass ones above them.) Opposite the kitchen is a living area with a sofa and a coffee table that doubles as a dining table.
The owners had their old boiler room renovated for use as a guest house, and now it's a place they must be proud to show off to visiting family and friends. Nothing has been overlooked in either the visual design or the use of space, and together they deliver a truly impressive result.