Remember Professor Dumpster, AKA Jeff Wilson? He's the guy who moved into a 36-square-foot dumpster on the campus of his Texas college as part of a project on sustainability (and, some would say, self-promotion). He stuck it out for a year, but has now moved on to bigger and better things, leaving academic life and the dumpster behind to become CEO of Kasita, an Austin-based company that will produce modular prefabs like the prototype you see here.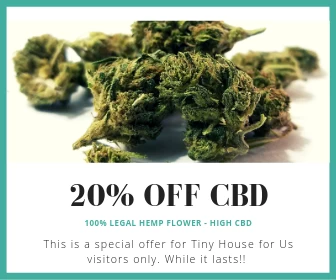 At 30×12, the units are about ten times the size of the dumpster and much more functional. The split level homes have modern bathroom and kitchen facilities and plenty of space for working, relaxing and sleeping, and they're equipped with smart home technology featuring integrated sound, lights, climate control and security.
Kasita's Courtney Lowell informs us that the first units are already in production and scheduled for delivery in late June. They cost $139,000 apiece – but don't worry, there's a volume discount if you buy more than one! You can contact the company for more info.
The glass end keeps things bright and open – and provides a very pleasant sitting area – while high, narrow clerestories keep the rest of the house more private. The white bench below contains both storage space…
…and a flat screen TV. The queen bed can also be packed up…
…to become a couch for daytime and evening use. Up the stairs is the kitchenette…
…which is pretty minimal, with just a convection oven/microwave combination and a two-burner induction range for cooking. However, the space is doing double duty: the opposite counter is designed to serve as the desk for a home office (it also contains the fridge/freezer).
The entry hallway contains a washer/dryer and the door to this sleek 52-square-foot bathroom.
Here's what the layout looks like from above:
h/t contemporist