While the vast majority of interest in tiny houses we feature come from the United States, many other locations around the world have a growing population expressing interest in tiny living. Countries like New Zealand, Australia, and the UK are filled with avid enthusiasts, and with the rising tide of interest we're seeing a rise in builders eager to meet their demands. Today we take a closer look at one new company based out of Quebec.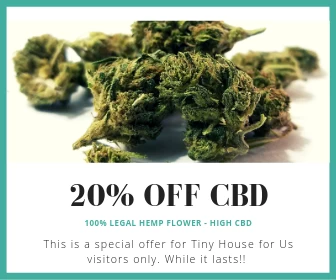 Just to our north in Canada we've seen a rise in new builders creating beautiful designs. Minimaliste is one such company, and they are based out of Quebec. In late 2014 they were nearing completion of their first model tiny house named "Sequoia" which measures 8.5′ x 24′ in size. Just last week they shared an update that it was 90% complete and available for sale. The final 10% finishing touches would come based on the buyer's preferences.

From their website:
MINIMALISTE IS A PREFAB BUILDING COMPANY OUT OF QUEBEC, SPECIALIZING IN THE DESIGN AND CONSTRUCTION OF SMALL, ERGONOMIC, ECOLOGICAL AND FUNCTIONAL SPACES. HIGH END INNOVATIVE CABINET MAKING USING THE PURE LINES OF MODERN MINIMALIST DESIGN IS WHAT SETS THIS COMPANY APART FROM ITS COMPETITORS.
Here's the finished version that's currently available for sale.

Sporting an espresso-brown exterior and a clean shape, the Sequoia brings a modern style with it.

The interior sports a high-end look, with a recessed wall for the 60″ projector and Clarion built-in sound system (both included). You also get plenty of storage – even in the floor. The couch pulls out to make a double bed.
The black and white kitchen matches the contemporary feel, and while the combination of light and dark woods might not appeal to everyone, we think it looks great. Also, they build every home to match your tastes, so colors and materials will vary depending on what the buyer wants.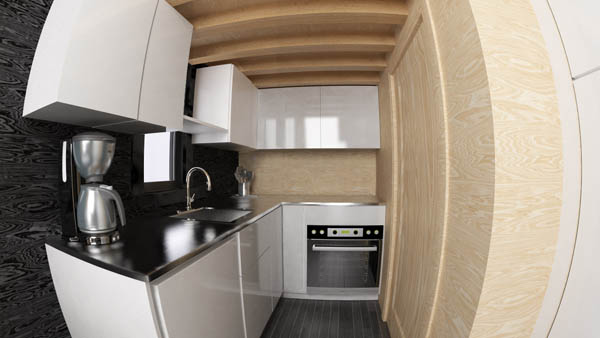 Minimaliste includes everything in their turnkey homes, from a washer and kitchen appliances, to the composting toilet, beds, and custom cabinetry.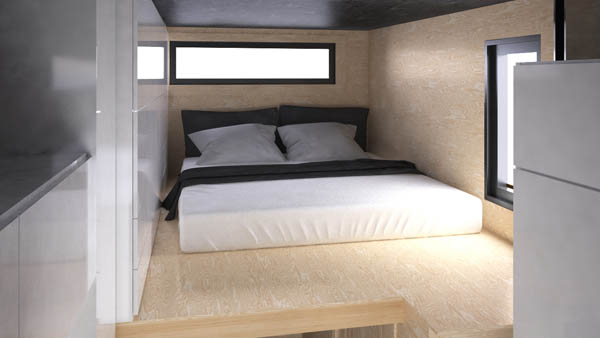 The home comes with a bunch of other high-tech goodies not shown in these pictures, including a 500-watt solar power system with charger and inverter, a rain sensor, 18k BTU propane heater, and solar blanket window dressing. They are asking $68,995 (Canadian dollars) for the Sequoia currently for sale. In case you're wondering, the company says it will share more interior pictures once the purchase has been made and the finishing touches added.
To learn more about Minimaliste visit their website at https://minimalistehouses.com/en/ or check them out on Facebook