When you see the word "luxury" attached to a tiny house, your first impression might be good or bad depending on your perspective. While we all love a posh pad, saving money is one of the foremost concerns for folks interested in building and living in a tiny home and a luxury version often brings a price tag that flies in the face of certain principles. That's why I was excited to share this gorgeous example made by Mitinyhome, which brings together a great balance of high quality finishes, creative design elements, and affordability.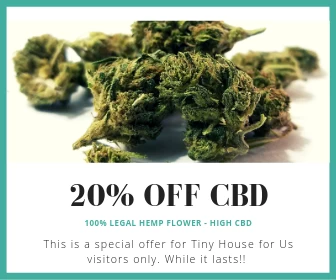 Travis Rabenberg, who wrote "Party Like a Billionaire", a book about about living an adventurous life on a college budget, started the company with an aim to bring his passion for budget-minded living to the realm of tiny house construction. Judging by this effort it seems like he's off to a great start.
The company produces "high quality Amish constructed American made tinyhouses" available in a variety of size configurations; you can purchase them with wheels or a foundation, as a semi-finishedshell, or fully constructed, and even with a "total off grid package" depending on your needs. Shown here is the 10×20 model with a finished layout.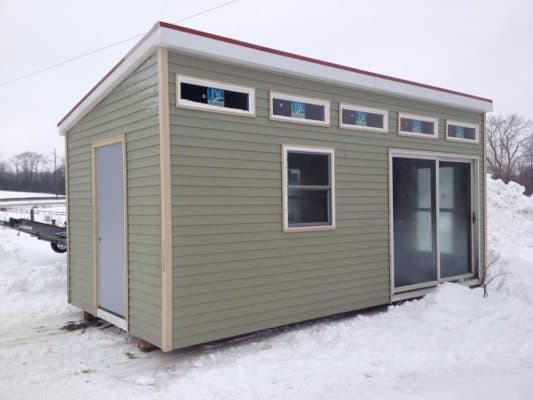 A simple shed roof design is accented by big windows and large french doors allowing plenty of light to flood the space.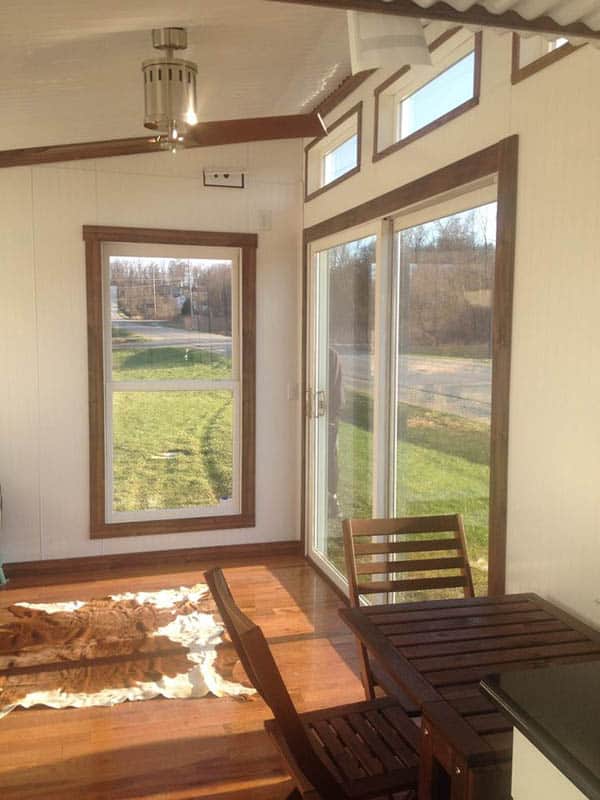 The tastefully decorated kitchen keeps clutter to a minimum by using magnetic spice jars and knife holders, and affordable wire shelving.
A sliding door to the bathroom saves precious space and a simple loft above the kitchen provides a cozy place to sleep.
Modern finishes like this stylish ceiling fan add a touch of luxury to the space.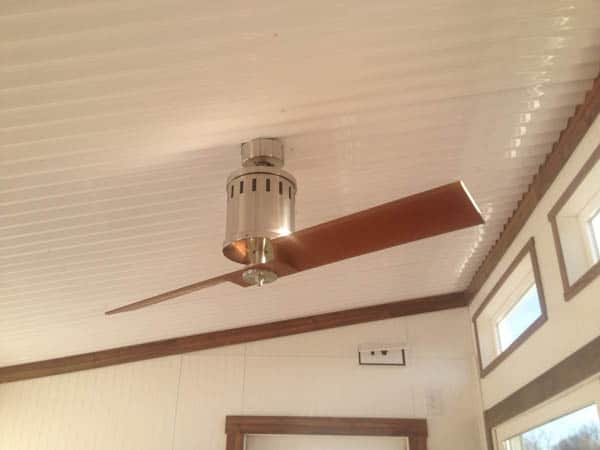 An antique stove brings a dash of character to the home, while mirrors add to the feng-shui of the layout, making it feel larger and more open.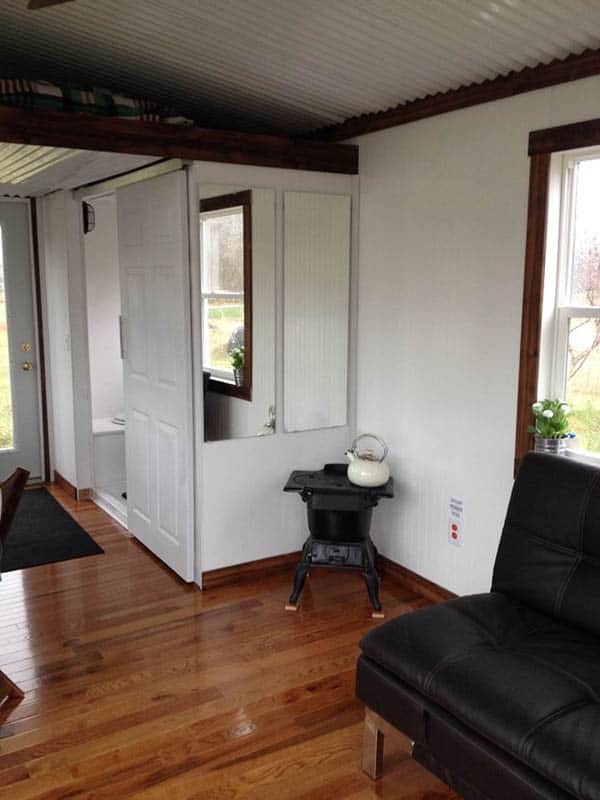 While built-in furniture can work great, sometimes it's nicer (and more comfortable) to have your own full size couch.
The luxury package shown here includes things like bamboo flooring, pine walls, high density insulation, a composting toilet, luxury lighting, and upgraded kitchen appliances. The starting price for a finished version of the luxury model shown here is around $31,999 depending on the options you choose, while a basic shell can be had for a very reasonable $9,799.
To learn more about the company and get in touch regarding your own tiny house, check out their website at http://mitinyhome.com/ or follow them on Facebook.