Today we're sharing the first official home constructed by a new builder, Monarch Tiny Homes. The company was started by Ryan, who built his own 500-square-foot home ten years ago and has pursued a minimalist lifestyle since then. The home you see here costs $47,000 and is built using low-impact materials; they use SIPs panels instead of traditional stick framing which helps keep weight down, along with a unique zero-maintenance siding called Ultrashield that's made from reclaimed wood and plastic.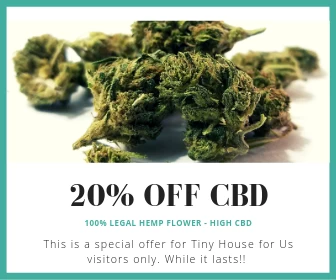 "Monarch Tiny Homes is named after the monarch butterfly. This beautiful, winged creature migrates from Canada to Mexico and has a light footprint. A Monarch tiny home is also beautiful with a light footprint."

h/t Tiny House Swoon

Monarch Tiny Homes Video Tour from Monarch Tiny Homes on Vimeo.
For more information about Monarch Tiny Homes, visit their website or follow them on Facebook.