The PopUp House is a prototype of a passive house concept by Multipod Studio of Marseille, France. At over 1,600 square feet, the one you see here is far from being a tiny house, but Multipod has already designed a smaller 750-square-foot model and more are (literally) on the drawing board.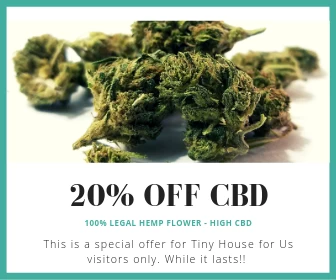 PopUp Houses are based on three fundamental principles: energy efficiency, easy assembly, and low cost. They're constructed of blocks of polystyrene insulation surrounded by oriented strand board (OSB) panels over a spruce frame. As they're literally made of insulating material, they're easily compliant with Passivhaus standards. In fact, they have such low heat loss that they're unlikely to need supplemental heating in any but the coldest climates. The blocks are joined by wood screws, so an electric screwdriver is the only tool needed to put a PopUp House together. Cost for the 1,600-square-foot one is estimated at €30,000 ($32,000), not including waterproofing, wiring, or plumbing, but smaller versions should be considerably less.
The simplicity of the construction method is easily visible in the unfinished PopUp House.
Once complete, it shows off a surprisingly clean and modern design inside.
When it comes to modular housing like this, a few important things come to mind. They should be affordable and easy to assemble, both of which the PopUp has covered. The whole idea behind buying a modular home like this is to save money on material and labor without compromising quality.